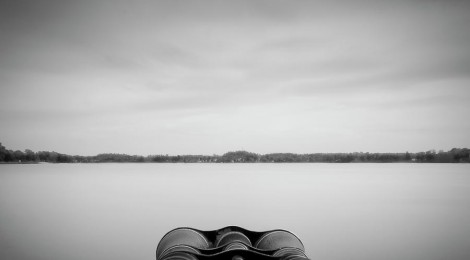 The Trauma and Attachment Report recently interviewed a young Canadian soldier who had, only a short while ago, returned from active duty in Afghanistan.  While he was away, many friends and family members anxiously awaited his return home.  The following interview is with the soldier's sister, who shares the difficult experience of having a close family member serving actively overseas.
 Q. How did you first find out your brother would be serving in Afghanistan?
A. I remember waking up to get ready for work and finding my brother holding my mother while she cried in his arms.  When I asked why she was crying, neither one would give me an answer. When I repeated my question, my brother looked up and said: "I'll explain it to you and the rest of the family together."  At that moment, I knew I no longer needed an explanation.
Q. How did you mentally prepare for your brother's departure?
A. I don't think you can ever mentally prepare for something like this. I don't think you can ever prepare for the hurt you feel when you give the person you love one last hug, not sure if it will be your last.
Q. What happened on the day of your brother's departure?
A. I said goodbye to my brother before he left.  I had to go back to school, and he drove me there.  I thought it may be easier that way, but it wasn't.  The second his car was out of sight, I tried to remember every last memory I had with him, just in case, in hopes that I would never forget our times together.  Two day later, the day of my brother's departure, my brother sent me and my sister a voice note through text message saying he loved us.  I made sure to save this message and played it over many times while my brother was away, just so I could hear his voice.
Q. While your brother was in Afghanistan how much contact did you have with him?
A. While in Afghanistan my brother had a fair amount of contact with our family.  Some months he was able to call as many as three times per week.  In the beginning, I was unable to talk on the phone.  The entire time I would cry, and not be able to speak.  It took five months before I was able to hold back my tears.  My brother had to use a satellite phone so his location could not be identified.  The scariest moments of this ordeal were during "black outs."  This meant the soldiers had no contact with anyone because of certain events that had occurred over there, requiring a total shut down of communication with civilians.  This often happens when a soldier dies, and they haven't yet informed the family, who are always informed before the media.
Q. While your brother was serving in Afghanistan what aspects of your life were affected?
A. My whole life was affected.  Every day was a new emotional adventure.  Family dinners and holiday celebrations were always very hard.  There was always that empty seat at the table.  On my brother's birthday, my family and his friends celebrated it at a local restaurant.  My brother called and the phone was passed around to everyone.  When it finally reached me, I burst into tears and could not even say a single word to him.  The experience also made it very difficult to concentrate on my studies.  I am a history major, so many of my classes discuss the topic of war. I couldn't focus and my marks dropped.
Q. What are some of the challenges most people are not aware of?
A.  One challenge most people do not think about is how strong you have to stay for the person overseas.  It was so hard not to cry on the phone with him.  I didn't speak to him for the first few months because I was unable to hold back my tears.  I didn't want him to have to hear me cry, I didn't want to upset him.  It was very hard to go from sharing everything with my brother to having to be very secretive and careful with my words.  While my brother was overseas, a close relative was given only two years to live.  My family made the difficult decision to keep this information from my brother until he returned home.  We kept this upsetting news from him because we thought it might interfere with his focus and ability to think on his feet.
Q. How did your prepare for and adjust to his return home?
A. I don't think I ever really adjusted to having him gone.  When my brother returned home it felt like things finally went back to the way they were supposed to be, to how things always were.  My mom came up with a great idea to tie yellow ribbons around all the trees up our street as a "welcome home" sign for my brother, as well as the other soldiers who were returning.  My brother was escorted back by the regional police who do a welcoming home honor guard for all the returning soldiers.  The second I caught a glimpse of his face in the car approaching our house, I was overwhelmed with feelings of happiness and relief.
Q. What was the hardest part of this experience?
A. The hardest part of this experience was not knowing what was going on the entire time he was gone.  You could be waking up and showering, but he could be in the middle of a gun fight or patrolling a bad area.
Q. What services are available to the families of Canadian soldiers?
A. While my brother was overseas my family attended many information sessions at the army base, preparing us for my brother's return home.  They told us what to expect and how to react to certain things he may or may not do.  They also told us to refrain from using certain words or asking certain questions like "did you kill anyone?" or "did you see people die?" The sessions were also helpful in that they gave us the opportunity to talk with other people who had a close family member serving overseas.
The Trauma and Attachment Report sincerely thanks both the Canadian soldier and his sister for sharing their experiences with us and our readers.  We would also like to take the opportunity to offer our support, understanding and gratitude to all of our Canadian troops and their families.
–Kelsey Bick, Contributing Writer