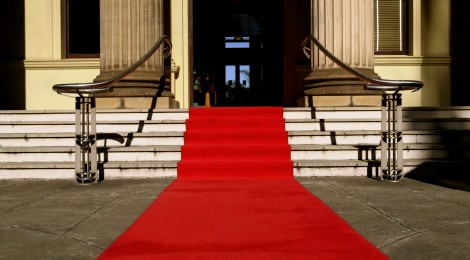 With the recent death by overdose of Cory Monteith, the issue of celebrity status and mental health is once again raised into the limelight.
Reducing the stigma of mental illness has been a longstanding challenge.  Although there is increasing awareness, misconceptions still abound.  Discomfort and shame can affect personal decisions to seek professional help.
According to Health Canada, mental illness affects approximately 20% of the general population, and the U.S figure is reported at about 25% by the Centers for Disease Control and Prevention.
There is great public fascination with the mental health of our celebrities.  And, celebrities have an important effect on how the public views mental illness.  Some are vocal about their experiences, while others remain silent.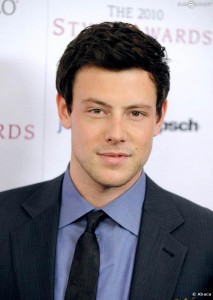 Elaine M. Sieff, a researcher at the School of Journalism and Mass Communication at the University of North Carolina found important effects of media coverage on widespread negative perceptions of mental illness.  While negative impressions are conveyed in the media more frequently, positive ones are also communicated when celebrities share their personal struggles and serve as advocates.
Furthermore, some celebrities have positively contributed to the de-stigmatization of mental illness.  CTV news has reported on the subject of celebrities and mental health, quoting psychiatrist Nizar Ladha, an associate professor at Memorial University, who notes that mental illnesses are legitimate medical conditions that do not discriminate.
Public figures choosing to come forward can have a strong influence on mental health awareness.  When they are honest and open with the public about their challenges, they become role models.
However, when they deny treatments or live self destructive lifestyles, the public is impacted differently.
Comedian and game show host of Deal or No Deal, Howie Mandel, has openly spoken to the public about his struggle with Obsessive Compulsive Disorder (OCD).  In an interview with ABC news, Mandel spoke about his daily obsession with germs.
He doesn't touch door knobs or shake hands, and is known for his signature "fist pump," which he views as different from shaking hands. He considers the palms of his hands as petri dishes.  If he does shake hands, he spends much time in the men's room "rubbing, scrubbing, and scalding."
Similarly, actress Catherine Zeta Jones has spoken out about her struggles with Bipolar II disorder.  ABC news reported on Zeta Jones' Bipolar disorder stating that she had struggled with simple bouts of depression first, which later became overwhelming, making it difficult to get up in the morning.
There is, however, a downside to choosing to share one's experience of mental illness publicly.  Celebrities are not immune to negative opinion, and can also experience backlash, which may explain why so many remain silent.
Actress Lark Voorhies, from the popular 90's sitcom, Saved By the Bell, has been a case in point.  After a series of public disagreements with her mother, in which she denied having Bipolar disorder, Voorhies has been the focus of negative representations within the media, who have portrayed her as someone with a clear diagnosis and who has resisted any form of help.
Being in the spotlight makes it difficult to deal with mental illness, and the harsh criticism some have publicly endured makes it understandable that certain celebrities choose not to speak publicly about their mental health.
As Mandel put it after he let his struggle with OCD slip on the Howard Stern Show, "It was devastating to me, you know, I was incredibly embarrassed and I thought that I had humiliated my family, and I thought this was going to be the end of my career."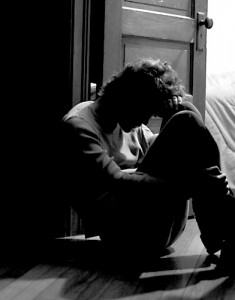 In a statement released by ABC news, Zeta Jones comments on her struggle with Bipolar disorder stating, "This is a disorder that affects millions of people and I am one of them… If my revelation of having Bipolar II has encouraged one person to seek help, then it is worth it."
Regardless of lingering stigma, celebrities are a special breed in that their lives and struggles can influence many opinions on controversial subjects such as mental health.  Ladha says, "When they come forward and say 'I have a mental illness, but it's treatable,' it's a help to all patients and to the concept of mental health."
True, but it's important to realize that stigma and unrealistic expectations on celebrities are reasons why some public figures choose to deal with their issues privately.
-Janany Jayanthikumar, Contributing Writer