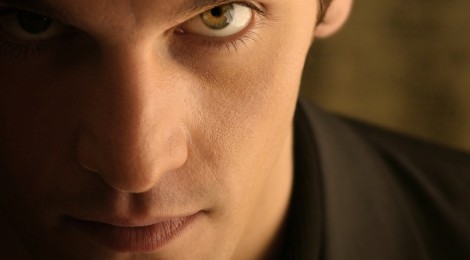 The word psychopath conjures images of skulking figures and dark alleys.  The media equate psychopaths with infamous serial killers like Ted Bundy and Robert Picton.
But psychopaths and psychopathy are much more complex.  In 1980, Robert Hare, a psychology professor at the University of British Columbia, published the most widely-used measure of psychopathy to date, the Psychopathy Check List (PCL), including symptoms like callousness, parasitic existence, and criminal versatility.  With later studies finding the prevalence of psychopathy to range between one and two percent in the general population, it is hard not to feel a twinge of fear.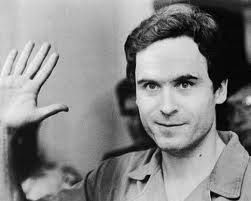 Are psychopaths really the hollow killers the media  make them out to be?  Kevin Dutton, a research psychologist at the University of Oxford and author of the controversial book, The Wisdom of Psychopaths, doesn't think so.  Dutton argues that not only are the majority of psychopaths far from monsters, but that psychopathy itself is a potentially useful trait that we can benefit from.
Evolutionary psychologists have conducted studies that suggest the existence of psychopathy as a fundamental part of human development, predating homo-sapiens.
Dutton claims that when it comes to getting ahead, from a financial or social perspective, psychopaths often come out on top.  He points out that the majority of psychopaths are, in fact, affluent members of the community.  The all-important distinction, in his view, lies in how high their "psychopathy dial" is turned.
Dutton's research has yielded eight aspects of psychopathy, seven of which are seen as potentially beneficial for everyday life, and one that is harmful.
The harmful characteristic consists of symptoms typically associated with Antisocial Personality Disorder (ASPD) like difficulties with impulse control and irresponsibility.  In Dutton's view, when these traits are present, psychopaths often turn their minds to crime and violence, seeking immediate gratification of lust, greed, and vanity.  Since psychopaths lack morality, the only check on their disregard for rules is conscientiousness and the ability to plan long-term.  This ability helps them predict negative consequences like getting caught and being punished, and reins in their wilder, more criminal tendencies.
While the impulsivity of psychopaths is unlikely to benefit most people, Dutton argues that the other seven traits may.  These characteristics vary in intensity among individuals.
The first two of the seven traits are persuasiveness and a self-serving attitude.  These traits make up the core image of the smooth-talking, egocentric individual who has no trouble lying to get ahead.  For most, the wish to lie is thwarted by conscience, but psychopaths have developed two complementary traits to aid their machinations:  emotional detachment and alienation from others.  These two traits ensure that psychopaths are unable to feel pity or empathy for victims, contributing to their reputation as cold-hearted manipulators that walk over others without remorse.  But it is also these traits that contribute to success in business and some professions.
Apart from morality, another characteristic that stops most of us from trying to fly under the legal or moral radar is fear.  But two traits that psychopaths exhibit are rebelliousness and fearlessness, making them not only unafraid of getting caught, but actually excited by the prospect of subverting authority.
Even the greatest manipulators are sometimes found out, but even here psychopaths have a trait they benefit from, calmness under pressure, which ensures that if they do get caught, they are able to talk their way out of an otherwise career-ending situation.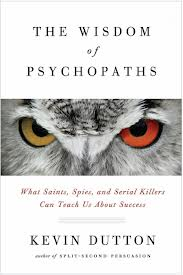 So why aren't these traits seen more widely?
Dutton explains that while certain levels of psychopathy are likely to net gains for an individual, they do nothing for a community.  As humans are largely dependent on social structure for survival, psychopaths essentially pit themselves against the world.  Too many of them in the group, and they outwit themselves into extinction.
And perhaps this is where the real lesson lies.  In a world where unbridled self interest rules, Dutton's psychopath may be viewed as effective…at most.  But wise?  This seems like a stretch.
On a small scale, radical self interest may be enticing.  Imagine being wholly unencumbered by morality, conscience, or altruism.  You certainly could go far.
In aggregate though, not only does this prospect seem rather un-wise, but it represents a world far more terrifying than that of Ted Bundy or Robert Picton.
Nick Zabara, Contributing Writer