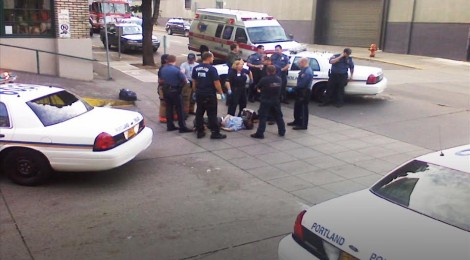 When Jim died his life was reduced to this headline: 42 year old man with schizophrenia dies in police custody. Of course, Jim was so much more than that. I really wanted this film to honour how he lived rather than focus on how he died. –Brian Lindstrom (Director, Alien Boy)
On September 17th, 2006, James "Jim" Chasse was beaten to death by members of the Portland Police Bureau. He had done nothing wrong that day. Having been previously committed to a psychiatric hospital after an interaction with the police at 19 years old, he developed a fear of the police and ran from officers when he saw them on the street. "Jim Jim," as his friends and family knew him, died in the backseat of a police car only two hours after officers broke most of his ribs and punctured his lung.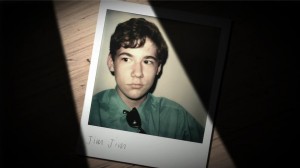 "He wasn't beaten because he was mentally ill… it happened because of who the police are and what they can get away with," said Tom Steenson, attorney for the Chasse family, during his interview in Brian Lindstrom's documentary "Alien Boy: The Life and Death of James Chasse".
Jim's death sparked a furious debate about police brutality and how emergency response teams interact with people living with mental illness.
Lindstrom: Two things really drew me to this story. The first was the disturbing photo of police personnel standing above Chasse after having been beaten. The second was that we so seldom know about the lives of people with mental illness. It's really such a stigmatized and isolating issue and I wanted to show the humanity of this struggle – the courage and the heroism.
The film, which had its Toronto premier at the Rendezvous with Madness film festival, tells Chasse's story with honesty and compassion. It presents Lindstrom as a person dedicated to telling the story of Chasse's whole life instead of how the media and community tried to define him.
Artfully composed, it introduces viewers to a rebellious and free spirited teenage Jim, an influential member of the Portland punk scene who begins to struggle during the onset of his schizophrenia.
Lindstrom: You witness the kind of awareness he had, you see Jim start to realize that his mind was betraying him.
Media coverage painted Chasse as a stereotypical person living with schizophrenia, Lindstrom re-tells his story and shows that even though Jim struggled, he was anything but that.
Lindstrom: Jim had a community. He had people who cared about him. He was kind of a beloved figure and I didn't want to paint his life any less difficult than it was, his mental illness was very isolating for him, but he was not anonymous.
Working on the film and the years of research made me realize even more forcefully that some people get cancer or diabetes, while others cope with mental illness. The idea that there should be shame attached to that is counter-productive. When we are willing to confront the discomfort of talking to someone whose thought process is different or sometimes hard to follow, we almost always find some kind of similarity. What we find when we examine Jim's life is an incredible drive to live, a commendable courage.
While the film aims to highlight Jim's life, it is hard to ignore that his death was perhaps what had the most influence. The city of Portland spent 3.5 million dollars defending the officers responsible for his murder.
Lindstrom: Immediately after Jim's death the then mayor of Portland, Tom Potter, and police commissioner, Rosie Sizer, painted Jim's case as a failure of the mental health system. But, in actuality, the mental health system was doing everything it was supposed to do. A caseworker had paid a visit to Jim shortly before his death, and had flagged him as mentally ill. If the police had any contact with Jim, the appropriate responders should have been contacted… and they weren't.
Interlaced with interviews and eyewitness accounts of what happened that day are devastating reports of police brutality. Security videos, taken from the police station, show the officers dragging his unconscious body and ignoring his pleas for medical attention. The film shows footage from the lawsuit where countless members of law enforcement defend police actions and declared them innocent.
The issue of police brutality has received much media attention of late. Deputy Chief Michael Federico of the Toronto Police Service, who is responsible for mental health and policing issues in the community, reminded audiences during the panel discussion (of the film's premier) that there are police officers concerned about brutality and mental health issues.
Federico commented, "I'm not suggesting that officers always do the job well, follow appropriate training and protocol, but I do believe it is important to defend those amongst us who are committed to serving the community." He expressed a need for greater understanding of what leads to violent altercations and for systematic changes in how communities respond to these events.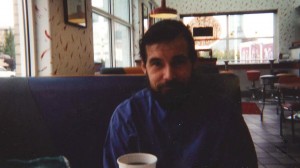 Lindstrom succeeds in transforming ignorant audiences into allies for Jim and also for the countless friends and family members interviewed throughout the film. Images of Jim at different stages of his life as well as excerpts of his writing and artwork provide the backbone for a rich and engaging narrative.
Lindstrom's re-telling of the tragedy of Jim's death, exposes a behind-the-scenes story of police brutality. It makes for a riveting documentary, one that invites us to question our conceptions of power and authority, and why so often those most vulnerable have to suffer for their voices to be heard.
–Jana Vigor, Contributing Writer