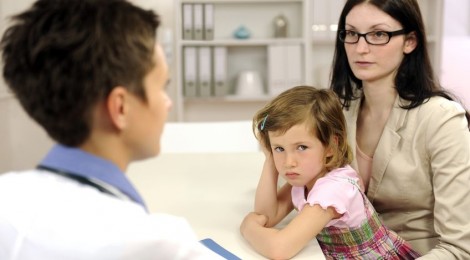 When my daughter was diagnosed with Attention Deficit Hyperactivity Disorder (ADHD) in the first grade, I was devastated. I didn't see a hyperactive, impulsive child or one with behavioural issues. I apparently missed the symptoms, now making me wonder how many other parents also don't know what ADHD looks like in girls.
It's common to hear stories of young boys being overmedicated and over-diagnosed with ADHD. What we don't hear is that for every boy diagnosed, there is a girl whose symptoms are being missed.
Patricia Quinn, developmental pediatrician and director of the National Center for Gender Issues and ADHD, says that girls with the disorder often exhibit symptoms in less physical and disruptive ways compared to boys. Girls are raised to internalize their emotions in North American culture, this is likely why they are more commonly diagnosed as having the ADHD inattentive subtype. Quinn notes that even girls with the ADHD hyperactive subtype do not show the same physical energy as boys do with the same subtype, but instead, exhibit symptoms like incessant talking, chewing on hair or clothes, being emotionally reactive or displaying hypersensitivity.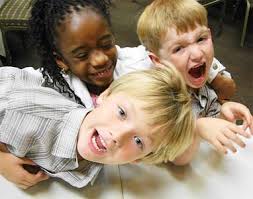 Similar to my experience, Katie, a mother of two girls living in Arkansas, found her daughter Katelyn's diagnosis surprising. After Katelyn's second grade teacher noticed her difficulty focusing and staying on task, a psychologist diagnosed Katelyn with the inattentive subtype of ADHD and mild anxiety.
"I thought Katelyn was just a little over-sensitive. She never acted too fidgety or anything. The most she did was talk incessantly, but that wasn't a big deal," says Katie.
Katie's younger daughter, Violet, demonstrated intense and sometimes aggressive behavior. She was diagnosed at age six with combined type ADHD with aggression. The impulsive behavior showed up in Violet as being "mean" and sometimes acting like a bully.
Michelle, a single parent from Toronto, is currently in the process of having her eight-year-old daughter Lisa assessed. Having already been through the assessment process with Lisa's older brother Nick, Michelle explains, "With Nick we were doing damage control whereas with Lisa, her behavior was more covert and not as extreme."
Lisa, Katelyn, and Violet are fortunate to have been diagnosed early.
Most girls are not diagnosed until puberty, and even then, their symptoms can be mistaken for other disorders like depression, anxiety, and bipolar disorder. Quinn highlights that in a 2002 nationwide survey by Harris International, 14% of adolescent girls who had ADHD were [improperly] treated with antidepressants before their ADHD treatment, compared to only 5% of males with ADHD.
Even once a diagnosis is made, parents can go through various stages of denial, grief, and blame. Child psychologists, Alexandra Harborne and Miranda Wolpert at CAMHS in England, and neuropsychologist, Linda Clare, at the University of Wales Bangor say that it is common for parents to blame themselves for their children's bad behaviour. In addition to dealing with self-blame, parents may unintentionally delay an assessment for their child.
In Katie's situation, she says Katelyn's grandfather did not believe that there was anything wrong with her, causing Katie to question her decision to have her daughter assessed as well as her choice of a medication based treatment plan. So too, Violet's daycare initially attributed her misbehaviour to poor parenting, rather than an inability to regulate her emotions and behavior.
Receiving a diagnosis can bring relief to parents as it provides an explanation for the behaviors they've experienced. But, it can also cause grief as parents deal with the loss of a "normal" child and anxiety over what the future holds for the family.
A key part of the assessment process should include some support for the parents. But this is sometimes hard for parents to find. CHADD, Children and Adults with ADHD is a network throughout the U.S. and Canada that provides support groups and parenting classes. ADDitude magazine is another helpful resource. These networks allow parents to share the process of understanding the diagnosis and learning new parenting skills.
Michelle says that after researching ADHD she has come to see her children as simply being wired differently. She refers to the reactions and behaviours of ADHD as her child's "guidance system". She believes triggers occur when the environment or situation is a poor fit for the child, but that they can find what they need, and learn what to avoid.
Katie thinks that ADHD is not a problem per se, but part of who her children are. She considers her girls' different ways of thinking as leading to creativity and innovation, underscoring the idea that a diagnosis of ADHD is not necessarily a negative label. As Michelle and Katie demonstrate, just being able to accept and understand the differences created by ADHD can be empowering. It's neither a curse, nor a gift, just a different way of thinking.
Quinn notes that ADHD is highly treatable regardless of whether it is present in girls or boys.
What we need now is a better understanding of gender differences so we don't miss early signs, and can better treat ADHD in girls.
-Heather Carter-Simmons, Contributing Writer