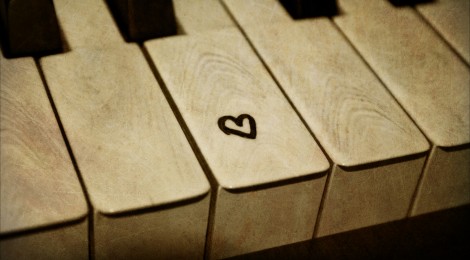 The Canadian Association of Music Therapy (CAMT) describes music therapy as the clinical use of music by an accredited music therapist to promote, maintain, and restore, mental, physical, emotional and spiritual health.  Music has nonverbal, creative, and emotional qualities, which are used in the therapeutic relationship to facilitate contact, interaction, self-awareness, learning, self-expression, communication, and personal development.
The Trauma and Attachment Report recently interviewed music therapist, Christina Weldon who commented on the use of music therapy with individuals suffering from a terminal illness and their families.  
Q:  Why is music therapy particularly helpful with individuals who have been diagnosed with a terminal illness?
A:  Music therapy is often used to enhance relaxation or provide a distraction from pain. With individuals who have been diagnosed with a terminal illness, music therapy can even reduce pain by raising levels of endorphins.  Music therapists work to create positive, non-threatening experiences that help to foster a better quality of life and create memories.  Music is often used to help reminisce and reflect on memories and experiences in the past.  Presenting a certain song might bring to the surface a number of emotions and memories that can then be explored.
Q:  Are there specific therapeutic techniques employed with this particular population? 
A:  Music therapy with this population often focuses on legacy building.  This might be done by collaborating with the patient to create lyrics and music that helps them express words, feelings, emotions, and memories, which will be left behind for family and friends.
Q:  Are there other ways that music therapy can also help family members and friends?
A:  Music therapists often also work with the patient's family and friends if appropriate and desired.  This may involve singing and playing instruments together, which helps to foster positive experiences for the group as a whole.  This also helps loved ones cope with the intense emotions and realities they are faced with.
Q:  Why is it important for therapy to address the patient's family as well?
A:  Family members are frequently around as their loved one is dying.  They have been, or still are, relied upon for much of the patient's physical care, not to mention providing emotional support and reassurance to the patient.  They often have to juggle with very big decisions around end of life care, such as quality of life compared to quantity.  All of this can be very exhausting, as family members are so focused on the care of another rather than themselves.  Music therapists keep this all in mind, as they consider the goals and needs of the family unit as a whole.
Christina also shared an anecdote of a patient she worked with, Alex; a premature infant who was suffering from a metabolic disease.  She describes how his parents, though constantly at his hospital bedside, were having difficulty bonding with their child whom they had never had the opportunity to build memories with.
Christina:  As the music therapist, I encouraged Alex's parents to rock him and join with me in singing lullabies.  I introduced instruments for the parents to help Alex feel different vibrations and hear different types of sounds, catering to his senses, which had undoubtedly been under-stimulated.  Music therapy helped Alex's parents feel purpose. They were able to have an active role in providing something to enhance their son's quality of life, and create beautiful memories at the same time.
To further demonstrate the impact of a terminal illness on family members, Christina shares her work with Anna, an 8-year old dying from a brain tumor, and her younger sister Kim.
Christina:  At the beginning, Anna was able to actively participate in playing instruments with her family.  As Anna became increasingly sick, I began to give Kim a special job of helping Anna play the drum.  Kim was able to feel a part of Anna's care.  When Anna would fall asleep, I would continue working with Kim, helping her identify her feelings, answering her questions, or just having fun.  When Anna died, Kim excitedly agreed to sing a special song she had created about Anna, during her funeral.  Through music therapy, Kim was able to live a special role, and also have her needs met.
Terminal illness can affect an individual and their families with feelings of confusion, fear and anger.  With an ending to life potentially filled with doctors and hospital visits, music therapy can provide a sense of understanding, but more importantly create family memories that live on.
-Amanda Bartella, Contributing Writer