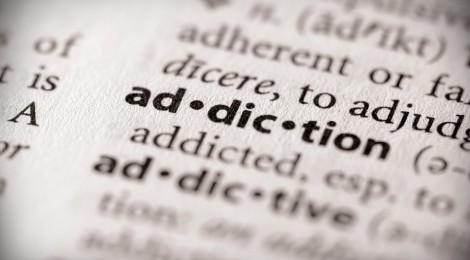 Traumatic experiences interfere with a person's ability to self-regulate.  Popular reality shows like Intervention, show shocking depictions of people out-of-control with various addictions who are often trauma survivors, as they enter 12-step based recovery centres across America.  True to Hollywood form, they emerge bright-eyed and happy, bearing little resemblance to who they once were.  They are sober, and their lives should be better.  But what happens to their trauma and trauma-related symptoms?  Are the 12-steps effective tools for them as well?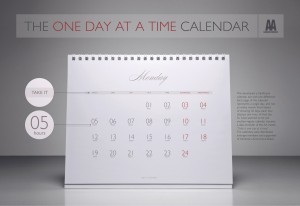 Recently, the Trauma and Attachment Report had the opportunity to speak with Jacqueline P., a trauma survivor, recovering from drug addiction, and a member of the 12-step based recovery group Alcoholics Anonymous (AA).
Q:  You are a trauma survivor, can you tell us about that?
A:  The first incident of trauma that I remember experiencing was when I was about four or five.  I was sexually molested by a neighbour.  I remember him picking me up, saying, "It's okay…it's not going to hurt."  I froze.  He later told me, "I'm going to kill you, and I'm going to kill your family if you tell."  I never talked about it until 35 years later when my [AA] sponsor asked me if I was sexually abused as a child or in my teens.
Q:  Can you tell us about your addiction?
At first I believed that drinking and drugging would solve my problems.  I never felt like I fit in…like a square peg in a round hole.  I believed that drinking and drugging helped me fit in, helped me loosen up and gave me courage that I thought I didn't have.  I can also remember clear moments where I couldn't get high fast enough.  I remember that the abuse memories would come back to me like a movie.  Somehow I thought I could control the thoughts with substances.  I thought to myself, "What kind of sick person thinks about this?  I need to make this go away."
Q:  How have the 12 steps helped you recover from addiction and trauma?
Step 1:  We admitted we were powerless over alcohol and that our lives had become unmanageable.
A:  I am powerless over what happened to me.  I was a child.  And I got high to make it all go away.  When I got older and was in an abusive relationship, I chose to stay.  I'm not saying I chose to be the punching bag, but I later learned in therapy that I felt like a piece of trash.  I was anorexic at the time too.  Step one is about being honest and taking responsibility.  At one point in my recovery, I learned that I chose to stay with my abusive partner.
Step 2:  We came to believe that a power greater than ourselves could restore us to sanity.
At the end of the day I believe that God is up there.  I don't know if that's true or not, but [this belief] reinforces that I can be helped; that I am not a lost cause.  It means I don't have to do the same things that I've always done.  I don't have to stay in the sick cycle of abuse -either being abused or being the abuser.
Step 3:  We made a decision to turn our will and our lives over to the care of God as we understood Him.
I didn't want to make that decision at first because I didn't know what God's will was for me.  Then I realized that all I had to do was look at my life: drinking, drugging, lying, cheating, conning, manipulating, no healthy relationships whatsoever, men, women, anybody.  So, why not make a decision to do something different?  Later in my recovery, this was the step that prompted me to make the decision to go for outside therapy and to start dealing with my trauma issues.
Step 4:  We made a searching and fearless moral inventory of ourselves.
Step 6:  We were entirely ready to have God remove all these defects of character.
Step 8:  We made a list of all persons we had harmed, and became willing to make amends to them all.
These steps [four to nine] were about cleaning up the wreckage of the past and seeing how the effects of the trauma had manifested in my life.  For example, I harmed my children by keeping them in the house as much as I could because I thought everybody was a pedaphile.  In step four, I also started to see that I had no control over my flashbacks.  Since I couldn't make them go away, I needed my higher power's help (step six) to deal with them and also to help me stop the unhealthy behaviours that I was doing.
Step 10: We continued to take personal inventory and when we were wrong, promptly admitted it.
Step 12: Having had a spiritual awakening as the result of these steps, we tried to carry this message to other alcoholics and to practice these principles in all our affairs.
These steps [ten to twelve] gave me freedom from extreme thinking in the present.  If I do act out on something, I don't have to beat myself up over it; I promptly admit my wrong and move on without making it worse.  Also, I can now take my experience and practice step 12.   I volunteer at jails, Maplehurst and Vanier.  Yes, these women have broken the law but nine out of ten of them have had some sort of horrific abuse and don't know how to deal with it.  I can say "Hey, I went through that too.  I understand what you're thinking and what you have gone out and done as a result."
Q:  Do you think the 12 steps could be thought of as a substitute for psychotherapy?
A:  For myself, no I don't think so.  Therapy helped me realize that the abuse was part of my life.  One of the things I had to do in therapy was go to the park and look at a four or five year old girl.  I was so mad at myself for being molested.  How come I never fought?  How come I didn't scream?  But I'm processing what happened when I was four with an adult mind.  I had to go and look at these little girls to see how helpless, carefree and trusting they are.  Also, I learned to deal with flashbacks.
The steps helped me spiritually.  I experienced a lot of shame and disgust when I came to terms with the abuse and the steps provided a way for me to deal with that.
__________________________________________________________________
An approach used at the Jean Tweed Recovery Center in Toronto is called "braiding" and refers to the ability to move back and forth between a woman's addiction and her other challenges.  Executive director, Nancy Bradley tells the Toronto Star, "Twenty years ago, we made some mistakes.  We used to believe that you dealt with the addiction and told the woman to wait two years to deal with her other problems. Now, trauma pervades everything we do.  You can't separate recovery and trauma.  Women may not be drinking, but they will still be very, very troubled if you don't address the underlying issues."
Visit Alcoholics Anonymous at www.aa.org and Narcotics Anonymous at www.na.org for more information and for a complete list of the 12-steps.
-Anjani Kapoor, Contributing Writer