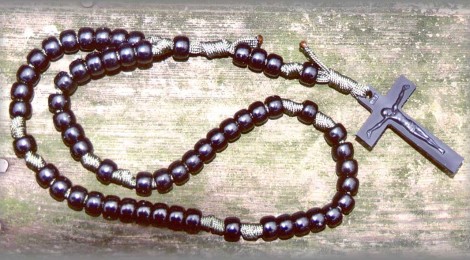 By: Timothy Murphy
The night you died, I dreamed you came to camp
to hear confession from an Eagle Scout
tortured by forty years of sin and doubt.
You whispered vespers by a hissing lamp.
Handlers, allowing you to hike with me,
followed us to the Bad Axe waterfront
down a firebreak this camper used to hunt.
Through all I said you suffered silently.
I blamed the authors of my unbelief:
St. Paul, who would have deemed my love obscene,
the Jesuit who raped me as a teen,
the altar boy when I was six, the grief
of a child chucked from Eden, left for dead
by Peter's Church and all the choirs above.
In a thick Polish accent choked with love,
Te Dominus amat was all you said.
A brief by the author:
Pope John Paul II died on April 2, 2005, and that night he visited me in a dream. This dream recurred three times. The last time was April 15, 2007—the night Pope Benedict XVI accosted American bishops over the matter of clerical sexual abuse—when this poem came to me in its entirety. I rose and immediately typed it. In every instance the dream was identical, and John Paul's words were the same. Te Dominus amat is Latin for "God loves you."