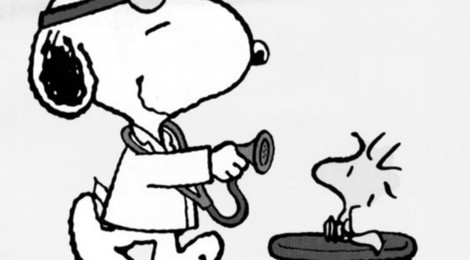 We've all heard dogs described as man's best friend, but recent research is indicating that good friends (dogs or otherwise) can have notable healing effects.
Including pets in therapeutic contexts may help provide comfort and companionship for those who feel lonely or who have emotional difficulties, and they are viewed by some clinicians as having therapeutic value without side-effects.
Therapy dogs are being used in a number of settings, such as hospitals and rehabilitation centres, retirement and nursing homes, psychiatric institutions, schools, and disaster areas; situations where people may feel scared, overwhelmed, anxious, bored, lonely, or in pain.  A dog's company can relieve uncomfortable feelings, if only for a while, and can provide companionship and a sense of hope.
Patients are encouraged to pet, touch, cuddle, and play with the dog.  Purported benefits of having a pet include reduced blood pressure and anxiety levels, reductions in loneliness and depression, as well as improvements in sociability.  Erika Friedmann, professor at the University of Maryland reports that petting an animal can release hormones in the body that suppresses pain, and can lower blood pressure and overall stress levels.
Psychologist Allen McConnel at Miami University studied the benefits of being in the company of a pet.  His team found that pets not only increase physical and mental well-being, but they also yield improvements in self-esteem and serve as an important source of social support, especially in times of distress.
In settings where some students have difficulties with social activities, a therapy dog can help reduce anxiety, leading to a greater willingness to participate with other students and improve social skills.  Researchers Brian Hare and Michael Tomasello from the Institute for Evolutionary Anthropology in Germany, explain that sensitive non-verbal cues are acquired through evolution, such as body language and facial expressions, which are an integral part of people's emotional and social communication.
Benefits are demonstrated when children are given the opportunity to bring animals into a learning situation.  One example is the Reading Education Assistance Dogs (R.E.A.D.) program, operating in the U.S., which improves reading and communication skills of children by employing the method of reading to a dog.
Therapy dogs and their owners go to schools, libraries and other settings as reading companions for children.  The R.E.A.D program builds and encourages a child's confidence and love of reading, providing an opportunity for the child to practice skills in front of a nonjudgmental audience.
Nursing professor Beth Barba from the University of North Carolina recognizes that one of the reasons Animal-Assisted-Therapy with dogs is so beneficial is that dogs accept you for who you are, regardless of disabilities or appearances, and they are always happy to see you.
Caleb Howard from Utah was six years old when he experienced a traumatic auto collision.  He suffered from a traumatic brain injury, in addition to having broken arms and legs.  Working with a physiotherapist and a therapy dog, Caleb learned to gain control over his hands again by playing fetch with the dog.  Caleb practised walking again by taking the dog for short walks, finding motivation to do his exercises in the process.  Psychologist Amani El-Alayli and colleagues at Eastern Washington University report overall improved quality of life for such patients.
The Canadian Registry of Therapy Animals and Service Animals states that the most important characteristic a therapy dog should have is good temperament.  They must be friendly and well behaved because they are in contact with unfamiliar people.  They need to be patient, confident, gentle, and at ease in different situations.
For more, check out this link:
http://www.youtube.com/watch?v=Vjs4oMMHunY
-Noga Lutzky Cohen, Contributing Writer