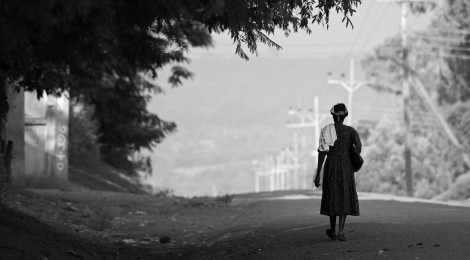 In 2008, violence erupted in Nairobi, Kenya after the contested re-election of president Mwai Kibaki sparked outrage amongst his opposition parties.  Nairobi civilians reeled in fear as angry mobs took to the streets and terrorized the city.  Violent clashes between ruling party supporters, police, and armed opposition-linked civilians resulted in over 1000 deaths from looting, arson, murder, and sexual violence.
The terror was widespread.  Hundreds of female citizens were targeted, attacked and gang raped. Girls as young as two were assaulted by multiple perpetrators.  While many survivors flooded into hospital emergency departments to seek medical attention, local doctors were outnumbered and overwhelmed by the brutality of the attacks.
These attending physician's reports are currently serving as evidence for Nairobi sexual violence advocacy groups seeking justice; groups who recently appealed to the national and international communities for increased support services for the victimized women and girls.  However, to this day, many women still struggle to come to terms with their traumatic experiences and are receiving little assistance.  The governing authorities have continued to ignore the need for psychological care and have overlooked the everyday realities these women must live with.
During this attack, many women contracted HIV and became pregnant following the assaults and now face a variety of stressors that threaten their emotional and physical well-being.  Afraid of their perpetrators and alienation from their husbands and fathers, the women continue to suffer in silence.  Many have never come forward to report their assaults and have not received any assistance from support services.  Given the many unreported cases, the number of post-election rape victims may be greater than initially suspected, meaning even more extensive services are required.
Unfortunately Nairobi is not an anomaly; it is certainly not the only city that has experienced a surge of sexual violence following political elections.  In 2010, Côte d'Ivoire also endured a major outbreak of rape cases during a post-election crisis, as did Bangladesh in 2001.  The list goes on.  Historically, women have been consistently targeted and sexually violated in the wake of political unrest.
The reasons remain unclear.  Sociologists argue the existence of a global rape culture that normalizes the sexual violation of women.  Social-political policies that deny the human rights of women, like sexual freedom and birth control, serve to create an environment in which women's bodies and sexuality are controlled by others.  Rape is seen as an extension of this cultural dehumanization of females and in the case of post-electoral rape, women's bodies become an acceptable outlet for political hostility and aggression.
Recently, I had the opportunity to interview a Kenyan emergency department physician (name withheld for safety) who shared his concerns:  "It is like these men have forgotten that they have mothers, sisters, and daughters that this could happen to.  Who is to stop it from happening to their families?  And who pays the price here?  These young women, they pay for the rest of their lives."
With the devastation of these attacks widespread, what is being done?  Unfortunately, not much.
A few shelters exist now for women who had to leave their homes for fear of stigma and rejection from their families and community.  These shelters provide a safe space for young women and their children, many of whom are the products of the 2008 rapes.  One shelter volunteer (name withheld) has witnessed the extent of psychological distress in the shelter she works in:  "You should hear it at night.  They all have nightmares.  They all cry."
With the next presidential election scheduled for March 2013, tensions and violent incidents are already on the rise.  Many perpetrators of the 2008 violence still await prosecution, and the legal processing of sexual assault claims has been painfully slow.  While the government claims that measures to prevent a repeat of the 2008 post-election violence are being implemented, the lack of response to the recent increase in violence in anticipation of the election has called their commitment into question.
During my visit to Nairobi this year, I noticed that the topic was on the tongues of citizens of all races, ages, and social statuses.  With traumatic memories of the last election still ever-present, the female citizens are preparing for the worst.  Some psychological counselling services have even been showing an increase in post-traumatic stress reactions and anxiety in anticipation of the upcoming political event.
All are anxiously waiting and praying that this time, while the candidates are running for their positions, young girls won't be running for their lives.
–Adriana K. Wilson, Contributing Writer