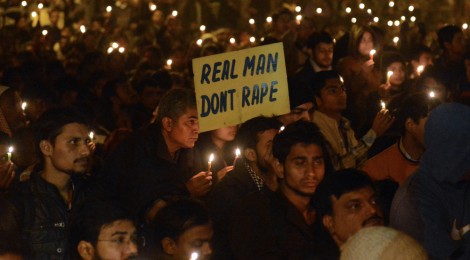 Residents of Christie Pits neighbourhood in Toronto, Canada, were left in disbelief last year following a series of sexual assaults by a 15-year-old boy (identity withheld as per Canada's Youth Criminal Justice Act).   In a video press release, Toronto Police disclosed that the teenage boy was charged with stranger-on-stranger sex attacks  against 16 different women in Christie Pits between August 16 and October 20, 2012.
The 15-year-old in Christie Pits was arrested after he allegedly groped a female (undercover police officer).  He appeared in youth court and was charged with a series of sexual assaults.
Statistics Canada data indicate that compared to the rest of the population, the rate of sex offences is highest among youth, especially boys.  Specifically, the 2010 Juristat article (Canadian Centre for Justice Statistics) on Youth Court Statistics 2008/2009 reported that male youth (ages 12-17), who accounted for 72% of all youth court cases, had highest offenses for cases of sexual assault (92%).
Yet rehabilitation efforts remain problematic.   Treatment options are minimal for youth sexual offenders.  A research report by Public Safety Canada stated that existing research provides little direction on effective treatment for this population and much work needs to be done.
In a 2010 report, Public Safety Canada stated that substantial differences exist between youth and adult sexual offenders.  They clarified that the commonly held notion that youth sexual offenders are a younger version of adult sexual offenders who are bound to commit greater crimes is false.  Further, because there are major differences between the two age groups, treatment must vary accordingly.
The experts who contributed to the Public Safety Canada report agree that the search for effective treatment must begin with understanding the substantial difference between youth and adult sexual offenders.   Treatments for adult sexual offenders are ineffective for youth, calling for new research to find treatments for the younger age group.  For example, cognitive-behaviour therapies that seem most effective for adult sexual offenders do not seem to yield the same results for youth.
Other important treatment differences between the two populations, pointed out in a different report by Public Safety Canada, specified that treatment for youth sexual offenders should be sensitive to developmental changes, sexual interests unique to the population, and familial factors.
One of the difficulties in understanding this age group stems from the inconsistencies and large variations among the cases.  This problem is exacerbated by the fact that most youth committing sexual offenses do so without any prior sexual offense convictions, making it harder for the justice system to target them and for youth workers to understand warning signs.  To be sure, more research is required to make any causal or definitive statements.
Forensic psychologist James Horley, author of the 2008 book, Sexual Offenders, claims  that because most youth sexual offending cases are so different from one other, an important place to begin finding effective treatment for this age group would be to view youth sexual offenders as individuals who require treatment suited to their personality, behaviour, and specific situational and familial factors.
Similarly,  Leonard Kushnier, a social worker who specializes in treating sexual offenders, including work with Corrections Services of Canada, has stated that "there is no one profile that works for every single sex offender."  There needs to be greater importance placed on individual understanding of each case.
Despite calls for greater research and more effective treatment and rehabilitative options for youth, it is surprising that most Canadian provinces lack a provincially mandated program for youth sexual offenders.
A report by the Halton Trauma Centre in Ontario (Responding to Adolescent Sexual Offending:  Recommendations for a Regional Protocol) clarified that despite the high number of youth sexual offending cases reported in many provinces and territories in Canada, only British Columbia and Nova Scotia have mandated protocols for the treatment of youth sexual offenders .  This report aimed to share the need for Ontario and other provinces in Canada to implement similar procedures, including specific suggestions for protocols in Ontario.
Experts agree that to develop, implement, and effectively provide treatment for youth sexual offenders, more research is necessary to better understand the offending individuals in this age group.  And, it is important to establish provincially mandated treatment  protocols, for the benefit of youth and the people they come in contact with.
-Rachita Saini, Contributing Writer