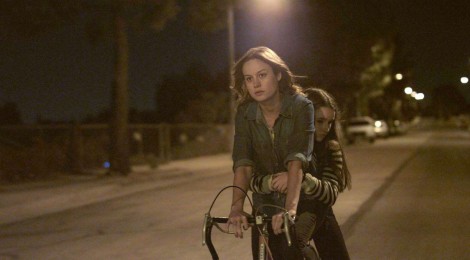 Grace (Brie Larson) is the head supervisor of Short Term 12, a group home for displaced and troubled teens. "You are not their parent, you are not their therapist, you're here to create a safe environment and that's it," she says to a new staff member at the facility.
Short Term 12 had its Toronto Premiere at the 21st Annual Rendezvous with Madness film festival, currently the largest film festival in the world dedicated solely to mental health and addiction.  Filmmakers explore difficult topics and foster awareness about the realities of mental health.
The Trauma & Mental Health Report interviewed the writer/director of Short Term 12, Destin Daniel Cretton, who has garnered praise from critics and awards from film festivals such as Sundance and South by Southwest. It's not hard to see why.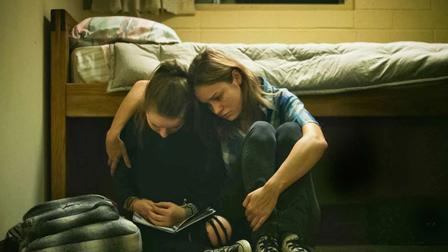 The difficult lives of the teenagers living in the group home may shock some audiences, but to Cretton, these stories were a reality when he worked alongside at-risk teenagers for two years. He compares himself to Nate (Rami Malek) the new staff member who desperately tries to figure out his role at the facility.
Cretton:  I know exactly what it feels like to be trying so hard, but being so wrong.  I was completely out of my element and terrified. But I really grew up over the course of the two years I worked there. Part of that was realizing that I wasn't going to be the guy who changes the world for these kids. It wasn't about me reaching down and pulling them out of anything, it was more about just walking alongside them.
Together with her co-worker and loving, hilarious boyfriend Mason (John Gallagher Jr.), Grace seems to be running an organized facility. But when Grace learns she's pregnant, she is reminded of a dark past she has been keeping a secret from everyone, even Mason.  Eventually, her own traumatic experiences get in the way of being a level-headed supervisor.
In fact, many of the characters are trying to come to terms with their traumatic memories, in several cases a neglectful or abusive parent. When a teenage girl with a history of deviant behaviour and self-harm arrives at the facility, she and Grace find common ground and develop a charged relationship. Together, they take the necessary first step toward healing, confiding in one another and speaking frankly of their inner pain.
Cretton:  The hardest part about making this movie was knowing that most of the storylines are based on real people and their experiences.  It's scary.  In the film, we're playing make believe but were trying to represent as close a version of reality as possible.
The film contains many sad truths, alongside some memorable funny moments. Although the subject matter is heavy, the dialogue is authentic and natural.
Cretton:  Humour is an extremely important part of the story.  In my own experience, and any interview I conducted with supervisors who work in that environment, humour is a necessity for survival and for being a good supervisor. These teenagers have been through so many tragedies, so knowing when to keep things light is a challenge for supervisors.
The teenagers often experience uncontrollable rages, usually because a traumatic memory surfaces. To calm them down, Mason sometimes uses physical restraints.  Interestingly, his relaxed demeanor and well timed humour gets them—and the viewer—through these difficult moments, turning darkness into moments of resilience and even hope.
The film's depiction of the ability to live optimistically, in spite of a haunting past, is what gives Short Term 12 its force.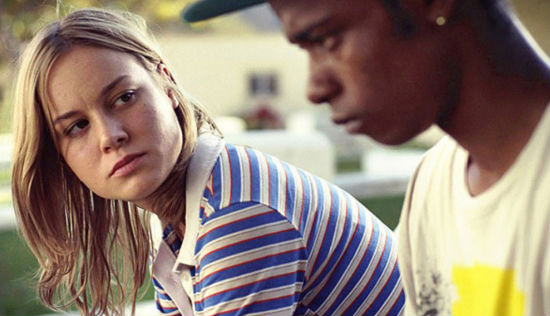 Cretton:  This film is about family and the incredible ability of humans to create family even if a traditional one is not available.  It's much better to walk through crap with somebody else than it is to walk through it by yourself.
No character embodies this better than Mason.  In a powerful scene, he delivers a heartfelt expression of gratitude to his foster parents for their love and support.
Cretton:  It's easy to look at foster care and think that the system is broken, but what gives me hope is when I talk to a successful foster care teen, now in their 20s or 30s. They can always pinpoint the moment when they were in their teens, and at their lowest point, when they thought life was over.  It wasn't the system that changed them, it was always one person: a staff member, a friend, or a counselor, who came into their lives and told them that they are worthy of love.
–Shira Yufe, Contributing Writer