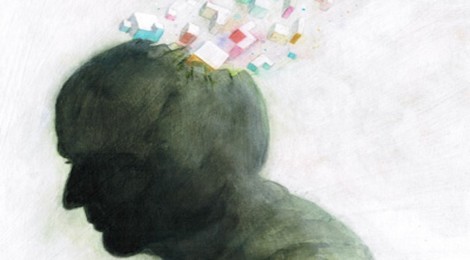 "I will take my life today around noon. It is time. Dementia is taking its toll and I have nearly lost myself."
Gillian Bennett chose the right to die in the backyard of her home on Bowen Island. On August 18th, 2014, wrapped in the arms of her husband of 60 years, she said goodbye with a tumbler of whiskey and a lethal dose of barbiturates.
At age 85, Bennett had been living with dementia for over three years. During her lucid moments, she would ruminate on the impact of her suffering on family, and the burden she would become on the healthcare system at large.
Bennett wanted to live and die with dignity; she viewed spending her remaining days in a nursing home as anything but.
The retired psychotherapist voiced her wish to end her life on her own terms before losing "an indefinite number of years of being a vegetable in a hospital setting, eating up the country's money but having not the faintest idea of who [she is]." Her family and friends supported her decision.
"In our family it is recognized that any adult has the right to make her own decision."
Bennett's conversations became the inspiration for deadatnoon.com, a website that hosts her goodbye letter. In it, Bennett explains her reasoning for wanting to die on her own terms and makes a plea to re-open the debate on assisted suicide for the elderly and terminally ill.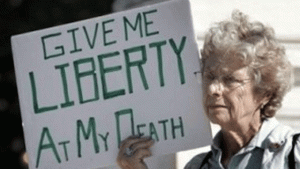 Every day Bennett felt she was losing another part of herself. Small lapses in memory were followed by an inability to keep the days straight and a decline in physical capacity. Soon, she would not have been competent enough to make decisions about her life. She wanted out before that happened.
She considered three options. The first was to "have a minder care for [her] mindless body" despite financial hardship on her family. The second, to settle into a federally funded facility at a cost to the country of $50,000 to $75,000 per year. The third, to end her life "before her mind [was] gone."
She felt compelled to choose the third, dismissing the other options as "ludicrous, wasteful, and unfair." At the end of her four-page letter, she encouraged readers to consider the ethics of assisted suicide.
Canadians are not unfamiliar with the debate on euthanasia. Beginning with the landmark Rodriguez v. British Columbia decision, euthanasia has been revisited by the courts many times.
In 1991, Sue Rodriguez, who was suffering from ALS, attempted to petition the Supreme Court of Canada to allow assistance in ending her life. The court refused her request.
Despite the decision, she passed away with the aid of an unknown doctor in 1994.
A similar ruling was made in the Robert Latimer case. Latimer was convicted of second-degree murder in 1997 after killing his severely mentally disabled daughter, Tracy, whose condition left her in constant, unmanageable pain.
In 2011, the B.C. Supreme Court ruled that the ban on assisted suicide was unconstitutional following a challenge from another ALS sufferer, Gloria Taylor. The federal government appealed the ruling and, in 2013, the B.C. Court of Appeal upheld the ban.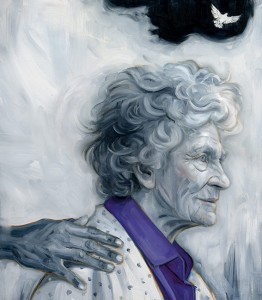 Bennett's decision to end her life revived the debate. Following the publication of Bennett's letter, Conservative MP Steven Fletcher went on record saying that assisted suicide in Canada has never been properly debated in Parliament.
Fletcher has recently introduced two private member's bills on assisted suicide. One will allow physicians to help patients end their lives under certain circumstances. The other will introduce a commission to systematically monitor the practice.
How these bills will fare in Parliament remains to be seen, but Fletcher claims they have a strong chance of passing a second reading and moving to the justice committee. Additionally, the Supreme Court of Canada began hearing arguments on October 15th, 2014 on whether to uphold or strike down the current ban on assisted suicide.
Bennett, a woman who saw life as "a party she was dropped into", made it clear she felt she was losing nothing by committing suicide. Described as smart, funny, and irreverent, she faced death the way she lived life.
"Each of us is born uniquely and dies uniquely. I think of dying as a final adventure with a predictably abrupt end. I know when it's time to leave and I do not find it scary."
–Magdelena Belanger, Contributing Writer