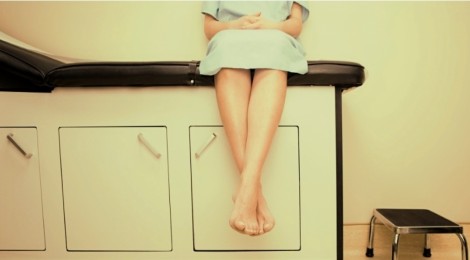 "I just thought I was so different from everyone else that I wanted my vagina to be changed," said 21-year-old, Rosie, during her interview for The Perfect Vagina, a 2008 documentary on vaginal reconstructive surgery.
Rosie received a labiaplasty to remove the skin of her labia minora (internal genitalia). While the operation is relatively simple, the risks include bleeding, infection, permanent scarring, nerve damage, and a painful three-month recovery.
David Matlock, a cosmetic surgeon and director of the Los Angeles Laser Vaginal Rejuvenation Institute pioneered the vaginal surgery market in Los Angeles. He claims he can create "the perfect vagina," a promise that brings in about 12 million (USD) a year.
But researchers at the UCLA Center for the Study of Women believe the concept of a "perfect vagina" arises from consistent exposure to homogenous images of women's genitalia.  Pornography, medical textbooks, and sex shops show a similar vagina that is pink, hairless, with only the labia majora (external genitalia) visible.  Even the popular women's health and sexuality book Our Bodies Ourselves shows only one image of the vagina.  Yet, the appearance of the healthy vagina is highly variable.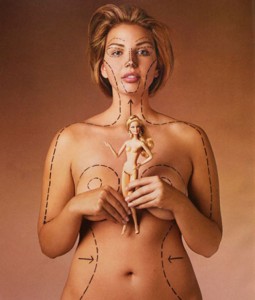 Why are more women opting for vaginal reconstructive surgery?  John R. Miklos, director of Urogynecology and Reconstructive Vaginal Surgery at the Atlanta Medical Center, found that most of his patients (on average 35 years of age) pursue the labiaplasty to improve sexual function, or to reduce pain during intercourse.
Other reasons for labiaplasty include alleviating discomfort from clothing or exercise, pressure from male or female sexual partners, reducing shame from having large labia minora, and boosting self-esteem.  And many labiaplasty patients are dissatisfied with the appearance of their genitalia and have lower sexual satisfaction.
Cosmetic surgeons state that women have the right to make decisions about their bodies. The American Academy of Facial Plastic and Reconstructive Surgery reported that women are the highest consumers of cosmetic surgery. In 2013, they accounted for 80% of all surgical (rhinoplasty, chin implants) and non-surgical procedures (BOTOX).
But many researchers take issue with that idea, arguing that vaginal cosmetic surgery patients often struggle with mental health.
Labiaplasty becomes problematic when young girls and women are looking for a self-esteem boost, as the surgery does not necessarily result in a positive outcome.  And for women struggling with low self-esteem, when one body part gets "fixed," the dissatisfaction may shift rapidly to another.  This ongoing pursuit may be reflected in depression, anxiety, and even plastic surgery addiction.
However, Bruce Allan, an obstetrician-gynecologist from Calgary, Alberta, considers his patients to be very "well-adjusted people," stating that a woman getting a labiaplasty is the same as a bald man getting a hair transplant.
Scientists at the Centre for Appearance Research at the University of the West of England have developed a psychological screening tool for all cosmetic surgery patients.  And specifically for labiaplasty candidates, there is the genital appearance satisfaction scale.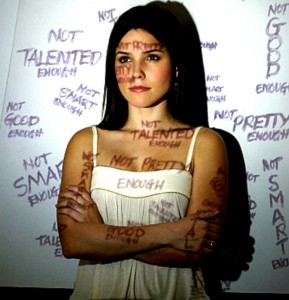 According to The American Society for Aesthetic Plastic Surgeons, psychological evaluations are not a mandatory procedure. Yet, most cosmetic surgeons are aware of body dysmorphic disorder, a chronic psychological illness characterized by obsessive, negative thoughts about one's body and real or imagined flaws in physical appearance.  If patients opting for this surgery are doing so because they are suffering from a mental illness, one may ask whether it is indeed ethical to proceed?
Cosmetic surgeons would do well to consider the patient's age when it comes to vaginal reconstructive surgery.  Young girls may prioritize a "quick fix" without understanding the surgery's invasiveness.
And with adequate training to administer psychological screening tools, cosmetic surgeons could identify which patients should speak to a mental health professional before signing up for a labiaplasty.
Perhaps labiaplasty candidates can be given the opportunity to consider taking another route to address underlying body image dissatisfaction.  Patients might be better off if their doctors started tackling the problem from the top-down.
-Shira Yufe, Contributing Writer