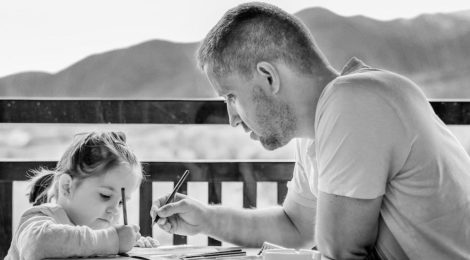 Some children march to the beat of their own drum. This is especially true for those with attention deficit and hyperactivity disorder (ADHD), who have difficulty with impulse control and become easily distracted. These behaviors may be misinterpreted as indifference, laziness, or even willful defiance, leaving parents confused and frustrated. But there's reason to think that receiving the diagnosis of child ADHD may, at times, be helpful to parents.
In an interview with the Trauma and Mental Health Report (TMHR), Mary (name changed) speaks about her experience with her son before his ADHD diagnosis.
"I thought he was rude and ignoring me when I was talking to him. I would ask him, 'What happened at school?' He would be like, 'I don't know, I can't remember.' I used to get so angry wondering how on earth that was possible."
Inattention related to ADHD can affect the way children learn and remember. Delaram Farzanfar, a psychoeducational consultant at Psychoed Clinic, speaks with TMHR and shares strategies to help children with ADHD learn more effectively:
"They are especially sensitive to sight, sound, and sensory stimuli, so it is best to be seat them in the front row close to the teacher. Trying to pay attention can be taxing on their brains: having a quiet working station reduces cognitive demand, helping them to use that energy on the task at hand. They procrastinate. They may complete the task, but leave out an important part or even forget to turn it in. The underlying problem is their difficulty following through instructions when there are multiple steps. It is best to instruct them one step at a time."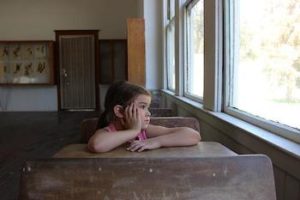 Certainly not every parent is happy to receive an ADHD diagnosis. Helen (name changed), whose son was diagnosed when he was six, told the TMHR that she did not like the term 'ADHD':
"I personally think there is no such thing as ADHD. Rather, there are behaviors that are collectively called 'ADHD symptoms', and for that, doctors keep prescribing medication. When my son became aware of the diagnosis, if he had difficulty doing anything at home, he would blame it on having ADHD."
It took Emily (name changed) eight years to fully accept her son's ADHD diagnosis, and by eighth grade, her son's impulsive behaviors had gotten out of hand. Emily shares with TMHR:
"ADHD children are often subjected to stigma and harsh reactions from teachers and parents. They start to think they are not good enough, always about to fail, which causes them anxiety leading to further lack of focus. It can lead to depression."
ADHD treatment goes beyond a pill prescription. Research has offered many insights into the underlying relational and emotional elements related to the disorder.Helen says she has become more sensitive and aware since her son's diagnosis:
"I signed him up for classes in dealing with anger, and he learned tools to regulate his emotions. I had to grow and learn about myself and my own tendencies. I started to change my behavior around him to provide a safe environment for him to express emotions."
Mary also feels better able to support her son after his diagnosis:
"I started doing meditations with him: it made a huge difference. I signed him up for sports. For homework, I help him by giving instructions step-by-step. When he realizes what he is supposed to do, he will do it. He remembers things that interest him. With the help of his teachers, we make sure that he takes detailed notes of important things in his planner."
Emily changed how she communicated with her son:
"I use more positive reinforcements, and we watch inspirational videos together. I noticed if one of his love languages is unmet, his emotional tank empties. He constantly asks me, 'Why am I not good enough?' He likes to hear about his past success. The tone and language I use with him are important, but the discipline needs to be there as well."
Children with ADHD may be sensitive, with brains that sometimes have a difficult time marching to the standard beat of the academic drum, however their minds show great potential when tuned to their own unique and passionate rhythms: a point which all three mothers proudly agree on:
"He's got an amazing memory and athletic abilities. He writes rap songs in both English and French." ~ Helen.
"He has the gift of public speaking and he has absolutely no fear. He was the Master of Ceremony for his school's graduation and surprised all his teachers." ~ Mary
"He is a very deep thinker with a strong imagination. He is a strong advocate; he talks fearlessly and assertively about what is important to him." ~ Emily
– Azin Dastpak, Contributing Writer
Image Credits:
Feature: ddimitrova at Pixabay, Creative Commons
First: KokoColey at Pixabay, Creative Commons
Second: Bruno Nascimento at Unsplash, Creative Commons