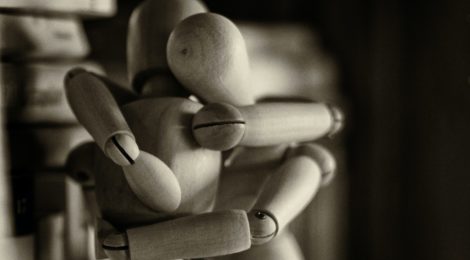 American singer and songwriter P!nk explores her childhood and healing her inner child through her song "Conversation with my Thirteen Year Old Self". The song is the  thirteenth track from P!nk's 2006 album, I'm Not Dead, and addresses her younger self's complicated feelings. 
Pink's childhood was far from ideal, taking up smoking and marijuana at nine and ten, and had a traumatic drug incident at 16. P!nk uses her music to express her feelings and share her stories for others who may relate as well. In her song "Conversations with my Thirteen Year Old Self " P!nk reassure her younger self that she sees her, understands her pain, that she is loved and that things will get better.  
"Come over here and let me hold your hand and hug you darling,
I promise you that it won't always feel this bad.
There are so many things I want to say to you,
You're the girl I used to be,
You little heartbroken thirteen year old me.
You're laughing,
But you're hiding,
God I know that trick too well.
You forget,
That I've been you,
And now I'm just the shell.
I promise,
I love you and,
Everything will work out fine.
Don't try to,
Grow up yet,
Oh just give it some time."
Listen to the full song Here
Image Credits:
Feature image: Marco Bianchetti, On Unsplash, Creative Commons.