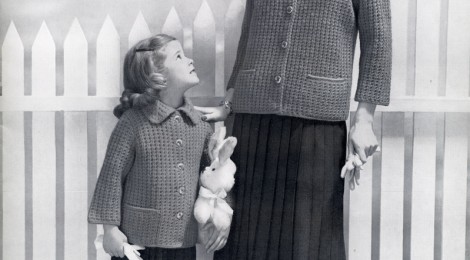 Twelve years ago Karen's mother suffered a brain aneurism that led to a coma for nearly six months.  The Trauma and Attachment Report had a chance to speak with Karen about this traumatic experience, how it affected her as an individual, and how it affected her relationship with her mother.
Q:  What happened immediately after you found out that your mother had a brain aneurism?
A:  Immediately after I got the phone call, I went to the hospital.  At that time, my mother and I did not have a great relationship and we didn't see each other often, but I knew I had to be there for her.  When I arrived at the hospital, my mom was in a coma and the doctors informed me that she needed to be transferred to Montreal for brain surgery.  I was in shock.  I remember thinking that my mother was dead and that this would be the last time I would see her.  I arrived at this huge hospital in Montreal and walked through the corridors to find the ICU, where my mother was.  I felt completely overwhelmed and hopeless.  At that moment, I just melted into the hallways and began crying.
Q:  What was your life like while your mother was in the hospital?
A:  She was in the hospital for almost nine months and during that time I was "on a mission."  My parents were divorced, my dad wasn't there to help, and I do not have any siblings.  So at times, I felt extremely alone and overwhelmed.  I would wake up each day, do what needed to be done, and go to the hospital to see my mom.
Q:  When your mother was released from the hospital, what happened?
A:  When my mom got home and I could stop worrying about her, I fell apart.  I started to grieve, which felt odd because it was almost a year later.  At the time, I didn't understand why I was grieving, because of course, she hadn't died –she was going through recovery.  But I guess I felt that I had been cheated.  My mother had been taken away from me, and then given back, but she wasn't the same person.  Her personality had changed drastically, and at first I didn't know how to accept this new person as my mother.  It was a really difficult period of time for me.  I suffered from anxiety attacks and depression for a long while afterwards.
Q:  What resources did you use to help you cope during this difficult time?
A:  I was able to access the services of a counsellor who introduced me to Eye Movement Desensitization and Reprocessing therapy (EMDR).  I think that just talking about everything that had happened helped me to understand what I was feeling.  When my mom got sick, everyone around me tried to talk with me about it.  I knew that they were thinking "poor you; look at what has happened to you," but that was not what I needed at the time.  Seeing a counsellor who was a third party, who listened to me and was strong for me, helped me garner the strength I needed to move forward with my life.
Q:  Would you say that your relationship with your mother has changed a lot?
A:  Our relationship has changed drastically.  Before the aneurism we had a fairly tumultuous relationship.  I was a young adult, I wanted my independence, and she was a mother who was struggling to let her daughter go.  We didn't really get along, and we did not see or talk to each other often.  Since the aneurism, our relationship has become really open.  We can talk on the phone for hours about everything and nothing.  She does have her bad days though.  Her memory is not always accurate and sometimes it is hard for me to deal with that.  On those days, I find it difficult to talk to her; sometimes I have to cut our conversations short.
Q:  Are there moments where you wonder how things would be if she had not had the aneurism?
A:  Yes, it was almost like I had to re-introduce myself to this woman who was now my mother. Sometimes I miss the overbearing and judgemental mom, because that was the mother I was raised by.  For the most part, however, I think that we get along so much better now.  I wouldn't trade that.
Q:  How do you think this experience has changed you the most?
A:  This experience got me in touch with "me."  Until I started experiencing symptoms of anxiety and depression, I didn't think about how I thought, or how anyone else thought. Watching my mother go through her rehabilitation and learning to cope during those difficult times helped me to better understand the thoughts and feelings of others.  Also, I learned not to take things for granted.  When my mother was having brain surgery, there were three other families in the waiting room with me, and sadly, for all three of those other families, their loved ones didn't make it.  I came out with this enormous sense of gratitude for all that I had.
Q: What did you learn from your experience that you can pass on to others who may be going through a similar struggle?
A:  I would  suggest finding an outlet.  Counselling was really helpful, and since all this happened there have been a few hiccups in my life:  the death of my father and my move from Quebec to Ontario.  During all of those challenges, if I felt the anxiety building, I would go and see my counsellor, and I would feel better.  Now I can recognize the signs of anxiety.
-Amanda Sharples, Contributing Writer