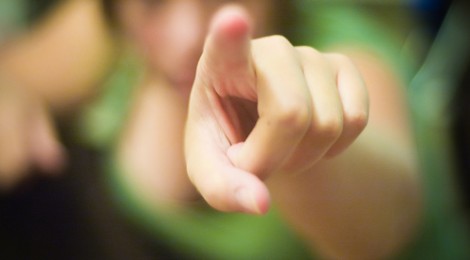 The tendency to view victims as responsible for the violent acts perpetrated against them, is still commonplace, especially when those victims have suffered sexual abuse.  Victims of assault continue to receive negative social reactions from those who should be coming to their aid.  Common reactions include blame, anger, and disbelief, and can even extend to the refusal of assistance for victims seeking help.  Such attitudes can be seen among police, physicians, and counsellors who may treat sexual assault victims with considerable scepticism, discouraging them from speaking up.
There are good reasons to be concerned.  Research shows that victim blame has serious consequences for the mental health and recovery of survivors, and has been shown to predict depression, anxiety, and posttraumatic stress.  Victims are less likely to seek further assistance if they have experienced a negative reaction following disclosure, heightening their distress.  And when others do not blame them, and when their abuse experiences are not minimized nor ignored, trauma survivors tend to rate such reactions as among the most helpful to them in the aftermath of assault.
With a view to improving health and law enforcement among professionals interacting with assault victims, The Law Enforcement Accountability Project, or LEAP, is dedicated to making changes within law enforcement attitudes and practices.  LEAP is a student-led research and policy institute at the Faculty of Law, University of Windsor, aimed at providing current information, undertaking research initiatives, and influencing policy development related to law enforcement accountability.  The project is currently working on an initiative that involves reviewing how sexual assault cases are handled.  Complaints concerning police are sent to Ontario's independent review director, and if substantiated, the chief of police will hold a hearing.
Students working for the project also advocate for special police training for sexual assault cases.  They assert that police often subscribe to myths about rape, and do not always conduct thorough investigations into sexual abuse complaints.  They also highlight a need for special police training in cases of sexual assault.  Advocacy for this type of training is important as studies have demonstrated it to be effective in reducing victim blame attitudes among police officers.
Misconceptions around victims of abuse still abound.  Current research shows the detrimental effects these attitudes have, and yet even professionals who deal directly with trauma survivors fall victim to them.  While initiatives have been undertaken to train professionals working in the area of sexual and physical assault, more is needed; and efforts should mobilize not only activists, but also professional sectors, and policy makers.
– Caitlin Moore, Contributing Writer