In 2012, 15-year-old Amanda Todd headlined newspapers after sharing her experience of cyberbullying and revenge porn in a YouTube video.  According to Amanda, she was talking to a stranger online who dared her to show him her breasts.
A year later he tracked her down, threatening to reveal a screenshot he had taken of the incident to everyone she knew if she did not "give him a show."
The individual sent the pictures to her friends and family, and Amanda was bullied by her classmates.  When she moved schools to escape, the picture was posted again and the cycle repeated.  After struggling with drugs, alcohol, and further bullying, Amanda Todd committed suicide.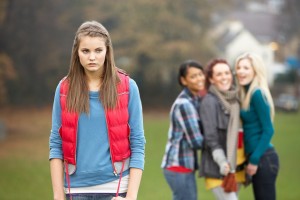 Cases like Amanda Todd's call attention to the dark side of the internet, and the easy access it gives perpetrators who can operate without fear of consequence.
In the case of Amanda Todd, the cyber-stalker used social and other electronic media to distribute photographs to torment her.  Known as revenge porn, this sharing of sexual photos or videos is done without the subject's consent. Oftentimes, photographs are posted after a relationship ends – like after a bad break-up.  Revenge porn can also include videos or pictures of sexual assault.
Some websites are dedicated exclusively to distributing revenge porn, the purpose of which is to humiliate and to entertain the site's visitors.  On some sites, personal information such as the victim's name, place of work, and city of residence accompany pictures.
Exposure can impact victims of revenge porn in real ways.  Women have lost their jobs and have faced harassment after pictures were posted with personal information.  Invasion of privacy has left victims feeling humiliated and stripped of dignity.  These feelings are compounded by fear of risking further exposure if they report the incident to authorities.
Individuals are also harassed through victim blaming, which casts the event as the victim's fault for consenting to these pictures or for being irresponsible enough to take sexual pictures at all.
Even if the images are eventually removed, the internet's unregulated environment allows perpetrators to continue posting the pictures elsewhere, resulting in victims feeling an inability to escape.
In the recent case of 17-year-old Rehtaeh Parsons, her pictures of an alleged sexual assault were circulated to her classmates.  After a year without support from the police, Rehtaeh hanged herself.
The state of California recently outlawed revenge porn.  Perpetrators can face jail time or a $1000 fine for posting nude pictures of former partners without consent and with the intent of causing serious emotional distress.  But this only applies when the published photos were taken by that person and not the victim.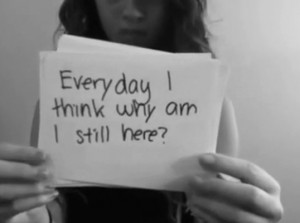 The California law is only a small step forward.  According to a non-profit initiative that fights abuse online, Cyber Civil Rights Initiative, 80% of revenge porn content consists of self-taken photographs.  According to State Senator Anthony Cannela, self-taken photographs, or "selfies" were not included in the law out of concern for possible increases in prison overcrowding.  So victims are still left without protection, even though the given image was distributed without consent.
Organizations concerned with victim's rights are currently making attempts to amend this restriction and get an amended law to become a standard across the United States.
Movements such as endrevengeporn.org are working to gain support in getting California's 2013 law re-evaluated, and to provide more support for victims.
Media focus on revenge porn is serving to bring attention to the issue.  Sadly, without legislated protections, there will be others like Amanda Todd, whose pain will be felt only after they take drastic measures.
-Danielle Tremblay, Contributing Writer