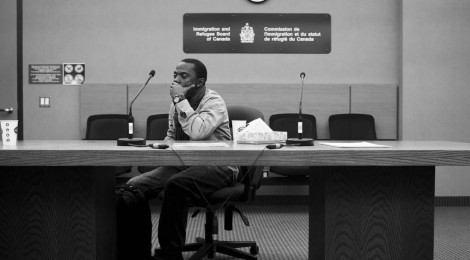 In 2012, the Canadian government introduced cuts to the Interim Federal Health Program (IFHP), which provides health coverage for immigrants seeking refuge in Canada. Coverage was scaled back for vision and dental care, as well as prescription medication. At the same time, the introduction of Bill C-31, the Protecting Canada's Immigration System Act, left refugees with zero coverage for counselling and mental health services.
The bill affects all refugees and immigrants, but individuals seeking asylum based on persecution for sexual orientation or gender identity have been hit especially hard by these cuts.
LGBTQ refugees are affected by psychological trauma stemming from sexual torture and violence aimed at 'curing' their sexual identity. Often alienated from family, they are more likely to be fleeing their country of origin alone, at risk for depression, substance abuse, and suicide.
On arrival in Canada, refugees struggle with the claim process itself, which has been cited by asylum seekers and mental health workers as a major source of stress for newcomers. For LGBTQ individuals, the process is even harder, having to come out and defend their orientation after a lifetime spent hiding and denying their identity.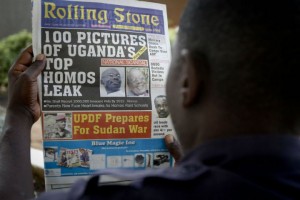 In 2013, six Canadian provinces introduced individual programs to supplement coverage. The Ontario Temporary Health Program (OTHP) came into effect on January 1, 2014, and provides refugees and immigrants short-term and urgent health coverage. But it still lacks provisions for mental health services.
Envisioning Global LGBT Human Rights, an organization and research project out of York University in Toronto, has been collecting data from focus groups with LGBTQ refugee claimants both pre- and post-hearing. A recent report by lawyer and project member Rohan Sanjnani explains how the refugee healthcare system has failed. LGBTQ asylum seekers are human beings deserving respect, dignity, and right to life under the Canadian Charter of Rights and Freedoms. Sanjnani argues that IFHP cuts are unconstitutional and that refugees have been relegated to a healthcare standard well below that of the average Canadian.
Arguments like these have brought legal challenges, encouraging courts and policy makers to consider LGBTQ rights within the framework of global human rights.
In July of this year, Bill C-31 was struck down in a federal court as unconstitutional, but the government filed an appeal on September 22. Only if the appeal fails could immigrant healthcare be reinstated to include many of the benefits removed in 2012.
Reversing the cuts to IFHP funding would not solve the problem entirely. LGBTQ asylum seekers face the challenge of finding service providers who can deal with their specific needs. The personal accounts collected by Envisioning tell a story of missed opportunity, limited access to essential services, and ultimate disappointment.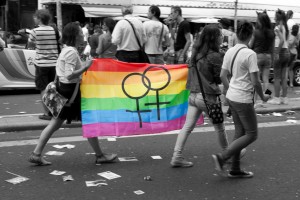 In the last two years, programs have sprung up to address these special needs. In Toronto -one of the preferred havens for LGBTQ refugees- some health providers now offer free mental health services to refugees who lack coverage. Centers like Rainbow Health Ontario and Supporting Our Youth have programs to help refugees come out, and to assist with isolation from friends and family back home, and with adjusting to a new life in Canada.
Still, the need for services greatly outnumbers providers; and accessibility issues persist.
Organizations like Envisioning try to create change through legal channels, but public opinion on LGBTQ healthcare access needs to be onside for real change to occur. Recent World Pride events held in Toronto were a step in the right direction. But specialized training of healthcare professionals and public education would go a long way in providing the LGBTQ community with the care they need.
-Sarah Hall, Contributing Writer