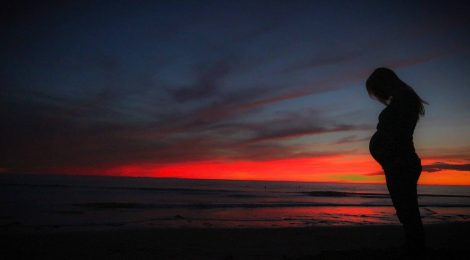 For years, the field of maternal healthcare has emphasized supportive birthing environments. Giving birth is a deeply vulnerable experience, and having a compassionate medical team is critical for mother and baby.
But a recent photo series called Exposing the Silence, reveals that abusive birthing practices are more common than we might think.
Created by Lindsay Askins, a photographer, doula (childbirth assistant), and mother, and Cristen Pascucci, who runs the support network Improving Birth, the series is a collaborative effort between the two women to expose the frequency of traumatic birth in the United States.
Askins and Pascucci interviewed over thirty women across the U.S. about their perceptions of and experiences with emotionally traumatic birth. They documented stories of women who were medicated without consent, spoken to disrespectfully, and coerced into unwanted procedures like C-sections. Many of the women described experiences of being dismissed by healthcare professionals.
Kimberly from Reseda, California told Askins and Pascucci:
"…So then after the doctor yelled at me, he cut my vagina twelve times. Before the episiotomy, the nurse said it's only going to be a little cut. I wanted to cry so badly and I was so horrified while he was cutting me."
What Kimberly experienced has been referred to as obstetric violence, defined by the organic law on women's right to a violence-free life as dehumanizing and abusive medical treatment of women during the birthing process. Obstetric violence is characterized by a woman's loss of autonomy and the capacity to freely make her own decisions about her body and sexuality.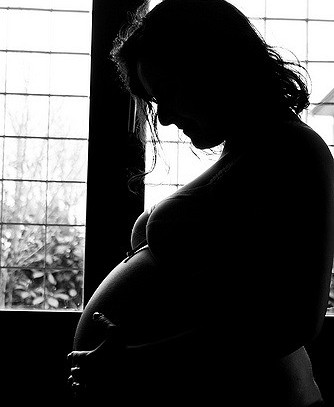 A report by Childbirth Connections, an American organization dedicated to improving the quality of maternity care, identified that, in 2013, 18% of women in the United States experienced symptoms of posttraumatic stress syndrome after childbirth as a result of maltreatment that took place during the birthing process. The organization's 2015 report encourages medical practitioners to promote continuous support during labour, and to provide prenatal care to reduce stress and anxiety in pregnant women.
While the stories featured in Exposing the Silence are diverse, they do share common themes, such as feelings of powerlessness, dehumanization, and a loss of agency over the birthing process.
Nursing and midwifery lecturer Rakime Elmir and colleagues published a meta-analysis in the Journal of Advanced Nursing identifying six major themes experienced by victims of obstetric violence, including: feeling invisible and out of control; a desire to be treated humanely; a rollercoaster of emotions; disrupted relationships; recurring nightmares of childbirth; and trying to succeed as a happy mother.
In an interview with Refinery29, Pascucci speaks about these themes, which also emerged in her work for Exposing the Silence:
"A lot of women described the birthing process as being like in a nightmare where no one can hear you screaming. They said, 'It was like I wasn't there, like I wasn't a person. I was talking, and no one was listening, or they refused to acknowledge me.'"
The emotional trauma felt by these women does not always end once their babies are born. After giving birth, approximately one quarter of them experience significant post-traumatic stress, characterized by intrusive, avoidant, and hyper-arousal symptoms six weeks post-partum.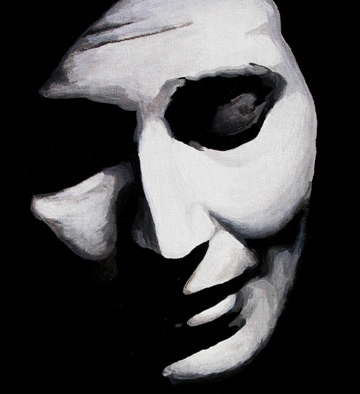 A report published by the Harvard School of Public Health, Exploring Evidence for Disrespect and Abuse in Facility-Based Childbirth, confirms the prevalence of obstetric violence as both a national and international human-rights issue. The report gathered information from academic sources and personal interviews with victims of obstetric violence, identifying seven categories of abuse during the birthing process: physical abuse, non-consented care, non-confidential care, non-dignified care, discrimination, abandonment, and detention in facilities.
The report also identified staff shortages and 'provider prejudice' to be the top two contributors to obstetric violence. Provider prejudice includes discrimination against women based on ethnicity, race, age, financial and educational status, and other attributes. For example, adolescent girls are more at risk for being scolded by medical professionals during the childbirth process for being 'too young' to be a fit mother.
The World Health Organization (WHO) calls for further research to better understand the impact of obstetric violence on the psychological well-being of women affected, and to investigate interventions to promote respectful and non-abusive care during childbirth.
Pascucci and Askins call for a "full scale birth revolution", advocating for women to be treated with dignity and respect throughout the birthing process. They encourage women to be fully informed about all aspects of their labour and birth to increase their sense of control, and are currently working with various advocacy networks, like Birth Monopoly, to educate women about the birthing process.
Still, stigma associated with speaking out about negative birthing experiences persists. The Exposing the Silence project provides a powerful platform for women affected by obstetric violence to voice their experiences in hopes of fighting back.
– Lauren Goldberg, Contributing Writer
Image Credits
Feature: DanEvans at Pixabay, Public Domain
First: Francesco at flickr, Creative Commons
Second: Rob Lee at flickr, Creative Commons