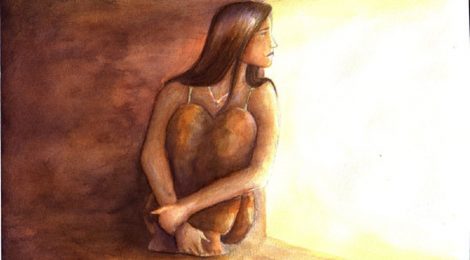 Florence Leung of British Columbia, Canada went missing on October 25, 2016 while struggling with post-partum depression. Less than a month later, her family discovered that she had taken her own life, leaving behind a husband and infant son.
In an emotional public letter, Leung's husband Kim Chen wrote an impassioned plea to new mothers asking them to seek help if they felt anxiety or depression. He also revealed that his wife's difficulties with breastfeeding, and the resulting feelings of inadequacy, likely contributed to her condition. Urging women not to criticize themselves about an inability to breastfeed or a decision not to breastfeed, Chen wrote:
"Do not ever feel bad or guilty about not being able to exclusively breastfeed, even though you may feel the pressure to do so based on posters in maternity wards, brochures in prenatal classes, and teachings at breastfeeding classes."
Speaking with the Trauma and Mental Health Report, Melissa (name changed) said that she was struck by Chen's words, and recalled the scrutiny around breastfeeding she experienced with her first child:
"I was tired, sore, and the baby was cranky and constantly wanting to feed. It surprised me that, despite my vocal frustration and obvious difficulty breastfeeding, the nursing staff and lactation consultants were adamant that I continue to breastfeed exclusively."
The frustration worsened once the couple returned home. The week that followed was exhausting, spent trying to calm a screaming newborn who constantly wanted to feed. The couple attended several breastfeeding clinics that reiterated the same message: breast is best. Melissa and her husband felt confused and defeated.
Shortly thereafter Melissa became completely overwhelmed:
"I began to get scared, and not trust myself. My inability to easily nurse and soothe my baby without intense discomfort led to feelings of failure. My emotions were overwhelming. I wasn't sleeping because I was constantly pumping breastmilk or nursing."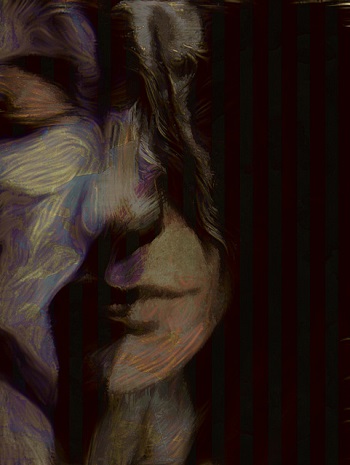 Within a week after giving birth, Melissa's infant was suddenly much quieter and less agitated. Upon closer examination, she noticed that the baby looked pale, and was lethargic and dehydrated. A frantic trip to the emergency room (ER) revealed the newborn was not getting enough liquids and nourishment—despite the many scheduled feedings. Melissa said:
"When the ER doctor apologized for the miscommunication and advised us that supplementing with formula is not only okay, but sometimes necessary, I felt a mixture of relief and betrayal. Relief because I knew we would be okay, yet betrayed by some health professionals who put their personal agendas above our health and well-being."
In an interview with the Trauma and Mental Health Report, Diane Philipp, a Child and Adolescent Psychiatrist at SickKids Centre for Community Mental Health in Toronto, shared that she meets many mothers suffering from stress, shame, and guilt associated with breastfeeding. Philipp explained that the judgements of others place unnecessary pressure on mothers:
"It's important for mothers to have access to frank and open discussions that are safe and non-judgemental where they can seek out information and make the most knowledgeable decision that is best for their child and for themselves in terms of breastfeeding."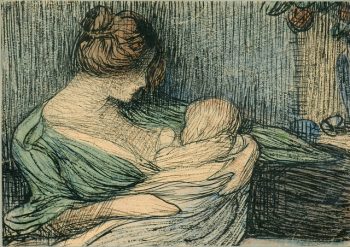 Every woman's situation is unique. Lifestyle habits, medication use, and medical and psychological history can complicate the post-partum experience. With this context in mind, the healthcare team should provide a comfortable environment—free of judgement—when discussing post-partum issues, including how to provide an infant's nourishment.
For mothers who are unable to nurse, be it for medical, physical, or personal reasons, their decision can be supported and honoured in a way that promotes emotional well-being and encourages healthy parent-child bonding. Philipp said:
"For parents who can't breastfeed for whatever reason, wonderful attachment bonds can still be made. Breast milk is not the only ingredient in a valuable, long-lasting relationship."
Melissa, now a mother of two healthy school-age children, remains sensitive to others' assumptions of breastfeeding:
"I felt so pressured to get it right, and so judged when I couldn't provide for my child. Even when you come to terms with your decision not to breastfeed, people question your choice. Looking at my children today, I know I did the right thing."
– Kimberley Moore, Contributing Writer
Image Credits
Feature: sevenfloorsdown at DeviantArt, Creative Commons
First: DeeAshley at flickr, Creative Commons
Second: Janis Rozentāls at Wikimedia, Public Domain