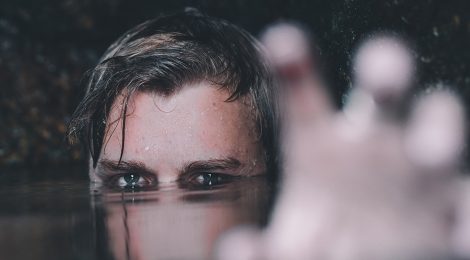 "Clumsy" by Canadian rock band Our Lady Peace is about a friend trying to reach out to someone who is engaging in self-harming behaviours. This individual excuses his self-injuries as being caused by external factors or accidents. The friend tries to identify with him by acknowledging that there are times when we don't feel like ourselves, but still recognizes that his behaviour is serious and concerning.
The most notable aspect of "Clumsy" is the friend's persistent desire to help. The friend says that "maybe you just need a friend", and urges him to "let me in" and that he will be "safe" in doing so, otherwise the friend cannot help him, as described in the lyrics:
I'll be waving my hand
Watching you drown
Watching you scream
Quiet or loud.
Overall, "Clumsy" expresses the helplessness, desperation, and frustration of not only trying to prevent someone from drowning, but also trying to get that person to accept your help.
*Viewer discretion is advised.
Image Credit:
Feature: George Walker at Unsplash, Creative Commons