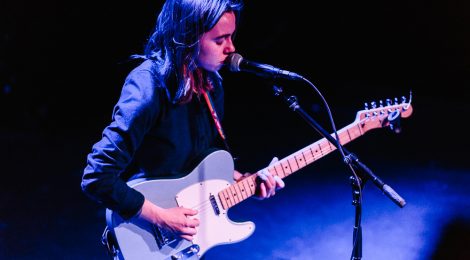 Julien Baker is an American singer-songwriter who never fails to portray raw emotion in her music. Her songs eloquently articulate her personal experiences with mental illness and substance abuse. The song "Hurt Less" is a striking, though subtle, example. Baker opens the song by admitting that she never used to wear a seatbelt because she didn't believe that her life was worth saving. The song ends with hints of hope, companionship, and the decision to buckle her belt. As Baker describes:
"I was buckling my seatbelt and thought, 'What a small but significant and almost trivial iteration of self-care…but it has larger implications — that you recognize consideration for your own safety and make this small effort to protect yourself from a potential danger".
 This song, with its uncharacteristic optimism, stands out from the rest of her work; it can be thought to symbolize recovery in an indirect, yet powerful, manner. With this song, Baker has turned the small act of buckling your seatbelt into something far more poignant and significant. 
Image Credit:
Feature: Sachyn Mital at Wikipedia Commons, Creative Commons