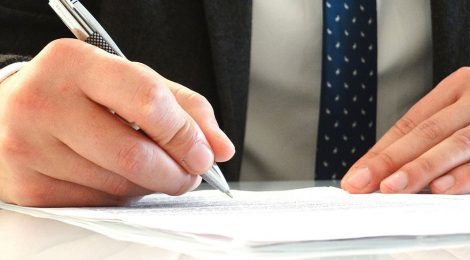 In 2017, a father from Victoria, British Columbia, pleaded for his 15-year-old daughter to seek rehabilitation for an opioid addiction. He was terrified that by the time she realized she required treatment, it would be too late—a reality for many parents with children battling addictions.
Opioid addiction has reached epidemic levels among youth and adults in North America. In 2016, roughly 64,000 Americans died from this class of substances, which includes illegal drugs like heroin, and prescription drugs such as fentanyl, which constitute the majority of opioid-related deaths. In 2015, approximately 10% of youth ages 15 to 24 were using prescription opiates in Canada.
In Canada, health care is managed provincially. According to lawyer Lisa Feldstein, an expert in the field of children's mental health law, there is no minimum age for medical consent in most Canadian provinces, including British Columbia. If an opioid-addicted child is deemed to have mental capacity by a physician, they are capable of deciding whether or not they will receive treatment. Exceptions are only granted during medical emergencies in which case a physician decides on the most appropriate action. In contrast, parents in the majority of US states can make medical decisions on behalf of children under the age of 18, with a few US states even allowing parents to send adult children into involuntary treatment.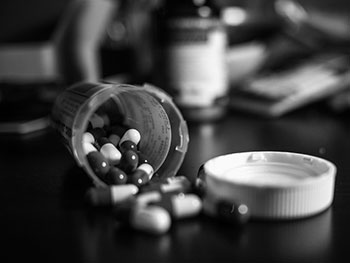 Current Canadian laws are deemed highly problematic by parents of drug-addicted children who believe the laws impact their ability to protect their children from danger, leaving many feeling hopeless and afraid. The Trauma and Mental Health Report (TMHR) interviewed numerous parents with drug-addicted children and many believe the very nature of drug addiction impairs an individual's ability to think rationally and recognize they have a severe problem warranting immediate treatment. This concern was reiterated by the father of the opioid-addicted child from Victoria, British Columbia:
"She's a child. Her brain is not completely developed. She's already suffering emotional issues and now the drugs are doing the talking for her. She's not thinking rationally."
Parents' concerns are partially supported by research. According to one study, the reason many individuals with opioid addictions do not seek treatment may be due to dysfunctional neurocircuitry resulting in an impaired ability to recognize their drug addiction.
If it is believed their child lacks mental capacity, parents can obtain an official form, authorized by a physician, allowing their child to be involuntarily admitted to treatment. However, the period of time in which treatment facilities can involuntarily confine children is often short. For example, in British Columbia, Form 4 allows an individual to be involuntarily admitted for 48 hours. To be held longer, a second form must be completed within that 48-hour period, upon which an individual can be held up to 30 days.
In an interview, Brenda Doherty, a parent of a 14-year old opioid-addicted child, expresses the frustration and heartbreak caused by the current mental health system. Doherty was successful in obtaining Form 4, however, her daughter was released from the hospital she was admitted to within one hour of arriving:
"I didn't even have time to get down there and they discharged her… They let her go and she died a day and a half later."
While the National Institute on Drug Abuse states that involuntary treatment can be effective, Micheal Vonn, policy director for the British Columbia Civil Liberties Association, argues that involuntary treatment may place children at greater risk once discharged:
"The question then becomes, once they are released, are they actually more inclined or set up for an overdose because they don't have a structured program to go into to support them in recovery?"
However, according to Families for Addiction Recovery, while voluntary treatment is always preferred, if obtaining consent is not possible, the risks of untreated addiction must be considered, which can include homelessness, juvenile detention and severe medical problems.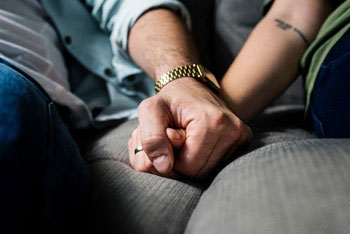 In an interview with the TMHR, Kaelan Lanie, a 20-year old from Minnesota who battled an opioid addiction throughout her youth appreciates both sides of the debate:
"Although I think in many cases forced intervention is necessary, I believe the addict has to want the help in order for treatment to actually work, and unfortunately you can't force someone into wanting to get better."
When asked what the primary motivating factor was that allowed Lanie to recover from addiction, she said:
"I just had enough. I became willing to do whatever it took to recover and God lined up the right people to believe in me until I could believe in myself."
Lanie offers advice to parents of drug-addicted children:
"I believe the best thing a parent can do for their child with a drug addiction is to seek help themselves. Talk about things—whether by joining support groups or confiding in friends and family. Addiction is a family disease and everyone must recover from it."
The balance between respecting children's autonomy and the duty of a parent to protect their child is complex. However, a case can be made that allowing parents to consent to treatment on behalf of their child, although inadequate to solve the current opioid crisis, can potentially save the lives of opioid-addicted children. For now, all parents can do is support their child as affirmed by the father of the 15-year old from British Columbia:
"I tell her that I love her and to be careful and to take care. And when I get a response, I just know that she's alive. And that's all I can ask right now."
—Julia Martini, Contributing Writer
Image Credits:
Feature: rafabordes at Pixabay, Creative Commons
First: Ajay Suresh at Flickr, Creative Commons 
Second: rawpixel.com at Pexels, Creative Commons