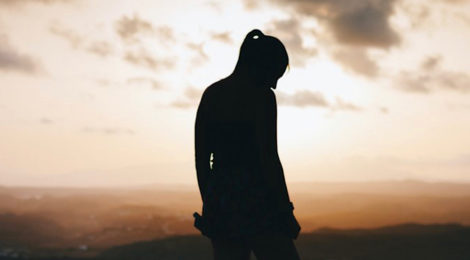 Patriarchal expectations regarding pregnancy and childbirth create a climate in which abortion treatments are often considered "taboo" and are the subject of stigmatization. 
Shanina Dionna is a mental health advocate who shares her life-story and mental health journey through her artwork. Dionna's painting "Beloved" depicts her experience of having an abortion through induced miscarriage. The painting communicates the stigma and judgement she was subjected to and the intense shame she felt throughout the process. As Dionna relates in an Instagram post, "Beloved" is an "ode to the daughter [she] let go". The words "forgive me, Beloved" written in the painting are a request for forgiveness from her unborn child as she expresses feelings of guilt and uncertainty about her decision. Dionna conveys how disclosing her experience facilitated healing as she works to overcome the mental discomfort she was made to feel. 
The feelings Dionna has captured in "Beloved" are similar to the experiences of many who undergo an abortion treatment and are judged for doing so. The social condemnation of abortion can cause one to feel isolated as they cannot openly and safely share their story without backlash. It is therefore necessary to acknowledge that destigmatizing abortion can create an affirmative rather than traumatic experience, as stigma can have profound effects on mental health.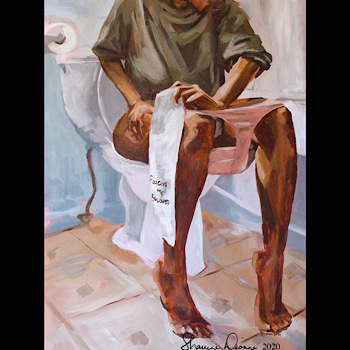 Image Credits:
Feature Image: Héctor Martínez, on Unsplash, Creative Commons
Body Image: Shanina Dionna, via Instagram, Public Domain