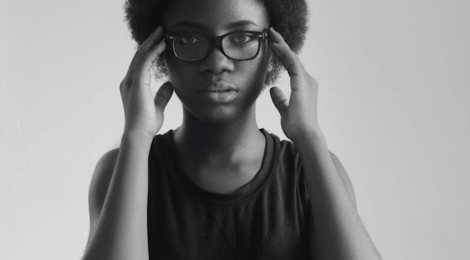 The poem "I am Not a 'Strong Black Woman'" was written by London- based Activist and Creative Ayesha Charles.  In this piece, she challenges the damaging stereotypes society perpetuates about Black Women, particularly the "Strong Black Woman" stereotype, by expressing the frustration and vulnerability that this trope typically teaches Black Women to repress.
Charles celebrates Black Women as multi-faceted and multitalented people, subverting the often-limiting ways that society views and values Black Womanhood. Above all, this piece reminds community members that there is strength in vulnerability, and that a Black Woman's worth should not be based on societal standards of strength.
"I'm Ayesha. I am Not a "Strong Black Woman".
I've had my fair shares of ups and downs,
I'm constantly fighting for space to be heard.
I'm 'angry' and 'loud' if I have too strong of an opinion,
I'm 'curvy' plus 'exotic' down to my natural body shape and skin tone.
I'm sexualized for wearing skirts, vests, shorts, dresses.
I am Ayesha. I am Not a "Strong Black Woman".
I have the most eclectic music taste out of all my friends, yet I'm known to listen to rap.
I have extensive knowledge of dance moves, but I must be able to twerk."
The full reading of her poem can be viewed on Youtube.
Image Credits:
Feature Image: uncoveredlens, on Pexels, Creative Commons