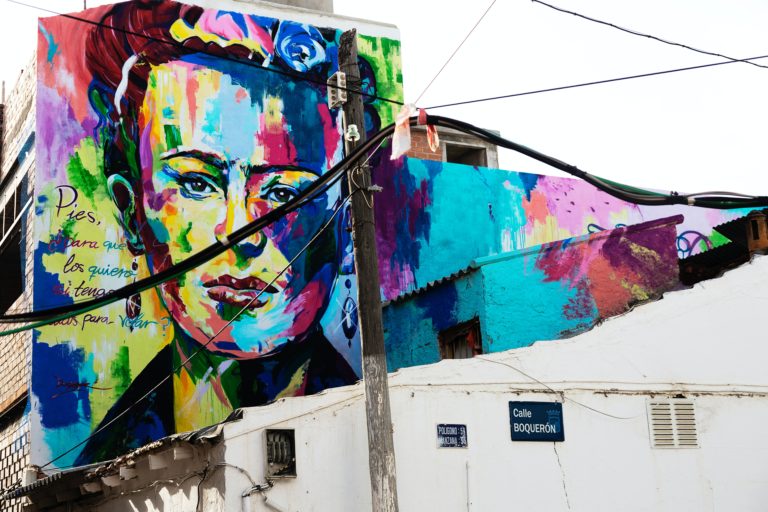 Frida Kahlo was a brilliant artist whose evocative, surreal images remain well-known and popular today, but she was also a woman who spent her life in physical and emotional pain as a result of childhood polio and following a bus accident at the age of 18 when a metal handrail went through her pelvis. Not surprisingly, her life with pain is reflected in many aspects of her paintings.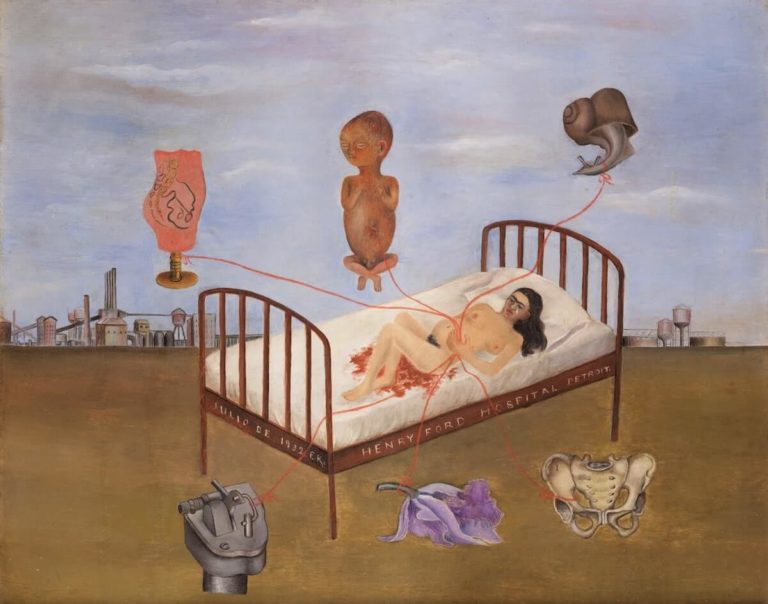 "Henry Ford Hospital" (1932) is a painting that depicts Kahlo's stay at the Henry Ford Hospital in Detroit (which industrial buildings can be seen in the background of the painting) and provides a glimpse of the kind of suffering this brilliant artist had to endure. In the painting, Frida is tied to her previously injured pelvis, an unborn child, the pregnancy itself and the slow passing of time (depicted as a snail), amongst other visceral symbols. The red ties connecting Frida to the objects are the same colour as blood pooling underneath her, which could be interpreted as threads of pain making Frida who she is.  Her inability to carry a child was one of the many struggles she had to face in her long life of suffering.
It is not surprising then that before her death she expressed her feelings in a private journal on the many painful experiences she had to endure: "I joyfully await the exit – and I hope never to return." Yet we must not forget the resilience of Frida's spirit.
Image Credits:
Feature image: Quino Al, On Unsplash, Creative Commons
Body Image: Frida Kahlo, Public Domain