Vancouver artists Janet Ford shares her experience with bulimia and bipolar disorder through her artwork. Her piece "Who Cares" displays the 'who cares' mentality experienced in feelings of mania and depression.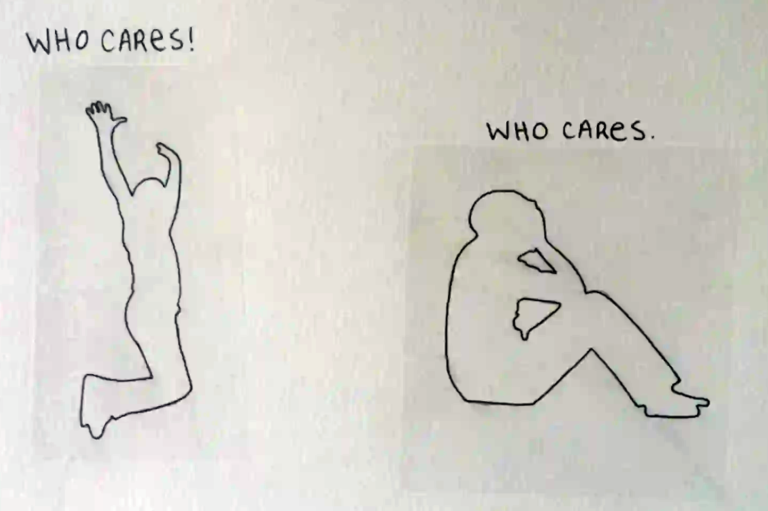 During depressive and/or manic episodes, individuals are often unable to focus on the presence their current actions. This leads individuals to often loose a sense of meaning and purpose in their daily life. Ford explains often feeling alone when dealing with such mental illnesses. Expressing herself through her artwork allows her to relieve shame on the behavior that was caused by these mental health disorders. 
Ford's work can be found on her Instagram and has also been featured in The Guardian, as well as The Perspective Project, in collections of art sharing experiences with mental health.
Image Credits:
Feature Image: Nick Fewings, Unsplash, Creative Commons
Body Image: Janet Ford, The Guardian, Public Domain