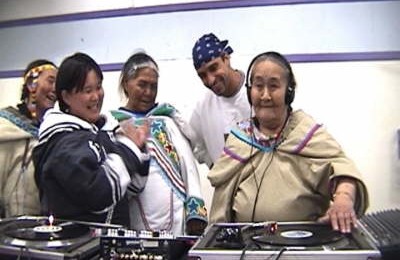 "We don't live for hip hop, it lives for us"
– Talib Kweli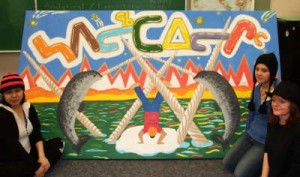 Since its origins on the streets of the Bronx in the early 1970s, Hip Hop has rapidly evolved into a cultural movement with its influence seen worldwide in fashion, film, music and dance.  While Hip Hop was initially created and used primarily by black youth to address the economic and social inequalities they faced, today Hip Hop is embraced at the international level by people of widely varying cultural backgrounds.  For example, youth of First Nations descent, having faced a similar pattern of oppression as the black youth that began the Hip Hop movement, have begun to draw on Hip Hop culture to articulate their struggle.  First Nations Hip Hop groups such as War Party, Tru Rez Crew, and Reddnation are all receiving praise on the North American music scene. Stephen Leafloor, aka Buddha, founder of Blueprint for Life, states that, "Hip Hop is arguably the point of engagement that most youth are interested in around the world."
Leafloor's belief in the ability of Hip Hop to engage youth and effectively address the issues they face inspired him to establish Blueprint for Life, an organization that uses the positive aspects of Hip Hop to work with at-risk youth in Northern Canada and in Canada's inner cities. Mental health is recognized by First Nations communities as a high priority issue.  According to the National Aboriginal Health Association (NAHO), the most prevalent mental health problems include alcohol and drug abuse, family violence and abuse, and suicidal behaviour.  Leafloor and his team attempt to address these issues with their Social Work through Hip Hop program.  This program is designed to engage participants in Hip Hop culture by encouraging them to express themselves through modern art forms, such as break dancing, graffiti art, and beat-boxing, while incorporating traditional aspects of their own culture into their work.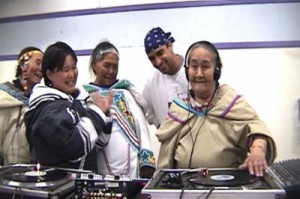 The most recent program developed by Blueprint for Life is the Healing through Hip Hop program.  According to Leafloor, almost all the youth they work with have experienced trauma, and the Healing through Hip Hop program is designed to give these youth a safe space where they can share their stories of abuse and begin their journey down the path to healing, while still safely under the guidance of trained social workers.  The themes of their stories are then put into verse, with the help of Canada's top street poets, and this poetry is shared on the final day of the program.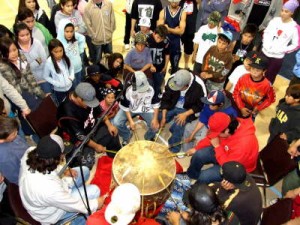 Blueprint for Life is not the only attempt to integrate Hip Hop culture into the therapeutic process.  Hip Hop Psychology, developed by former Vanderbuilt University students Debangshu Roychoudhury & Lauren Gardner, also works to incorporate the main tenets of Hip Hop culture, graffiti art, emceeing, hip hop/urban dance, and dj-ing/music production, into the therapeutic process.  According to Gardner, "the arts have always been therapeutic, but the traditional art therapies aren't always culturally relevant to every individual…so we wanted to create more alternatives for others."  Some of the core ideas driving Hip Hop Psychology include: encouraging clients to use the tenets of Hip Hop to express themselves creatively and authentically, emphasizing the individual's connection to the community, creating an egalitarian relationship between the therapist and the client, and developing an experiential therapeutic process that draws connections between moods, emotions, and movements.  According to Gardner, "trauma is an experience that first starts and is experienced in the body, therefore a proper therapeutic intervention would be to use movement."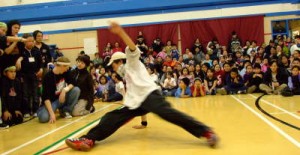 While incorporating Hip Hop into the therapeutic process seems to benefit a variety of youth because of their identification with Hip Hop culture, this does not suggest that more traditional therapies cannot work, or that this approach is the only way to reach these youth. Ultimately, there is no one-size fits all method when it comes to therapy.  Different approaches will work better for some individuals than others; using Hip Hop culture in therapy is one of many ways to engage youth in the therapeutic process.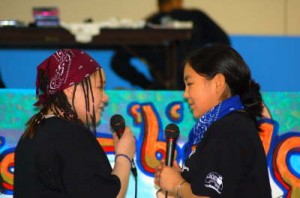 What do urban artists think of Hip Hop Psychology and how has their art helped them?
"Hip Hop Psychology is a great concept.  Hip Hop has the power as a culture to reach out to people and speak to certain people through a mixture of different urban art forms; it has helped me find who I am"
–  Mikey Rulentlez, break-dancer and founder of Relentlez Movements.

Video below is of Mikey and his crew, Conkrete Stylez, performing on the streets of Toronto.
httpvh://www.youtube.com/watch?v=ISvVCD2Dqu4
"Painting is an explanation of escape from the boredom, insanity, and loathing of life; Painting makes me heard by those who wouldn't normally listen."
– Andrew Davis, Artist.
Image below is a graffiti art piece created by Andrew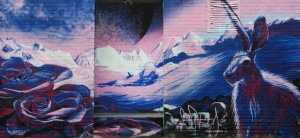 -Amanda Sharples, Contributing Writer
For more information on Hip Hop Psychology and the organizations that employ these methods, please visit the links below: