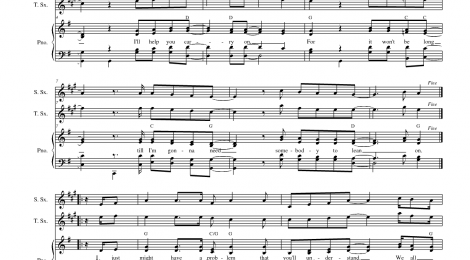 Trauma isolates; the group re-creates a sense of belonging. Trauma shames and stigmatizes; the group bears witness and affirms. Trauma degrades the victim; the group exalts her. Trauma dehumanized the victim; the group restores her humanity.
-Judith Lewis Herman
For women who have experienced domestic abuse or violence, the benevolent world can become a distant memory. Core assumptions about their self worth and a sense of their life as meaningful are shattered and replaced with fear, despair, and self blame.
Domestic abuse or spousal abuse is any physical, sexual, psychological or financial abuse attempted by one's current or former intimate partner. It is a widespread problem across age, race, sexuality, education and socio-economic groups. A mechanism of control and dominance, domestic abuse employs fear, guilt, shame and intimidation to devalue sense of self so that victims become objectified and dehumanized.
Many women feel intense isolation and disconnection as a result of their experiences with domestic abuse and for this reason, psychiatrist Judith Herman at Harvard University says group therapy with other women survivors holds a special place in the recovery process.
The Trauma and Attachment Report had the opportunity to sit down with two domestic abuse survivors, Michelle and Marilyn as they shared experiences and feelings about the benefits and challenges of group therapies.
Michelle: Connecting with other women survivors helped me feel that I am not alone in my experience. It helped me understand that my abusive partner has a personality characteristic of many other abusive people and that I couldn't change him even though I held onto the hope that he would change for a long time. It also helped me recognize that I made the right choice with regard to my and my children's safety.
Marilyn: Fostering a connection with other women has in a sense 'normalized' my experience. While the abuse and its impact are not normal by any means, it has allowed me to find a new normal that includes and accepts my negative experiences. Abuse is very isolating and you feel very alone. I do not like to talk about my experience, but knowing it can come up in casual conversations with other survivors and no one will be horrified is very comforting. My sensitivity and reactions to certain situations are understood by other survivors and I feel accepted for who I am.
Women who are survivors report that finding the strength to break free of their abusive relationship was the most difficult and rewarding experience of their lives. Some women feel unable to connect with friends and family members; they fear being misunderstood or judged for their experiences and decisions, not only during the relationship, but even after it has ended.
Michelle: Relationships between sister survivors are different because they can empathize with each other and learn from each other. We share similar experiences and emotions and truly 'get it,' even when a sister has trouble finding the right words. Our own history helps us fill in the blanks, and we can respond knowingly. We share and understand each others' pain. 
Many of my friends and family have never experienced partner abuse and couldn't understand my situation or my decisions. They knew my partner personally and had their own perceptions of him and this made it difficult for them to understand my decisions. They didn't know him as I did. Or worse, they did know and denied their own awareness of the abuse in favour of an illusion of him. This increased my hurt and confusion instead of easing it.
Other friends and family of mine have been in abusive situations themselves, but not yet ready to admit that to themselves. They've tended to challenge my 'story,' fearing either their partner's response or their own awakening through staying close to me.
Marilyn: It's about shared experience and knowing that you will be understood without having to explain or minimize your pain and your situation. My friends who have experienced abuse are kind and supportive people who reinforce my strengths and fully understand my weaknesses. Bonds of friendship can develop very quickly and can be very strong between women who have a shared understanding of what domestic abuse does to your identity and your life.
While group therapy provides benefits to women survivors, many therapists advise waiting at least six months to a year before joining a group program. It is recommended that a survivor seek individual therapy in the first stages of recovery and then move on to a group program. Women may feel relieved to know they are not alone, but may feel overwhelmed by other survivors' experiences and might find that certain stories trigger their own intrusive symptoms and aggressive or negative feelings.
Once a woman is ready to connect with other survivors, she may find that a group setting helps her regain feelings of self worth and satisfaction. As a survivor offers support through tolerance and compassion, she learns to accept the same from others. Through this 'adaptive spiral,' group acceptance increases each member's self esteem and each member learns to become more accepting of others and also of themselves.
Michelle: It was a safe environment, childcare was provided if needed, costs were nominal and participants were free to share as much or as little as they chose. Several of us were dealing with depression, anxiety and posttraumatic stress disorder; and we all grew together. We healed together. Some participants found it difficult and were very emotional, and opted for individual counselling instead.
Marilyn: Personally, I sometimes had difficulty with group programs dealing with abuse. Some of the women were very angry. I still try to stay away from those emotions as I find it takes an emotional toll. I would find myself getting triggered in the groups and often leaving upset. On the other hand, this is where I met my good friends, women I now consider my family; so for that, I am thankful.
It is common for women to develop a collective sense of empowerment as they find new ways to think about their abuse. Often women find that advocacy work is a meaningful way to alter their perspective and regain control over their lives, reducing feelings of victimization. Advocacy can allow survivors to offer support to others who may still be suffering and to feel empowered by breaking their own silence when working on behalf of others.
Michelle: We are encouraged by other women's success stories and inspired by their courage. We recognize our own strengths as they are mirrored before us. We re-establish a sense of what is right and wrong, and of our own rights as human beings.
In the words of one survivor:
I cannot change what happened to me and it is useless to try. All I can do is live my life and use my experiences for the better. Trauma has a way of paving a new life path for you…without your permission.
-Jana Vigor, Contributing Writer