Eighteen million children are being raised in the chaos of war.  In the past ten years, as a result of armed conflict, over 2 million children have been killed, 6 million have been disabled, 20 million are homeless, and more than 1 million have become separated from their caregivers.
In 1996, Graça Machel, former wife of Nelson Mandela, released a UN report entitled "The Impact of War on Children," bringing international attention to the subject among policy makers and academics.  The 10 recommendations made in the report have become guiding principles to aid war-affected children.  Advancements have been made by the international community to address issues of security, displacement, and human rights monitoring, but less support has come to the psychosocial and educational needs of war-affected children.
War vets speak of the images, sounds and smells that continue to haunt them.  Many speak of nightmares, flashbacks and periods of crippling grief.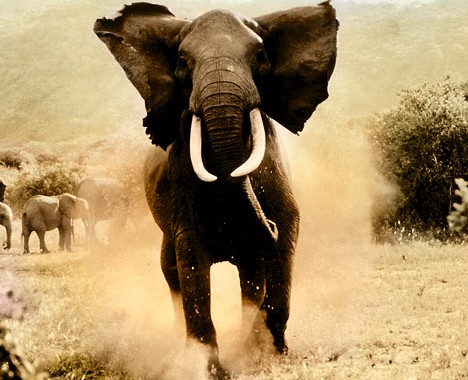 "When elephants fight, it is the grass that suffers"
– African proverb
So too, children children living in violent, terrorized environments experience such horrors as destruction of their homes, and the death of parents, siblings, neighbours and friends.  Many live in circumstances where they make critical survival decisions to hide under deceased remains of others, to kill or be killed, and often live through situations where they believe they will die.
Recent years have seen celebrity and political activists join in the discussion.  Following his own recovery from severe post traumatic stress disorder (PTSD), Canadian Lieutenant-General Roméo Dallaire, released two books "Shake Hands with the Devil" and "They Fight Like Soldiers, They Die Like Children," detailing the horrors he witnessed in Rwanda and his mission to stop the use of child soldiers.  Hollywood films have included Hotel Rwanda, Blood Diamond, and Machine Gun Preacher.
Despite media attention, response has been limited.  Immediate measures for increased protection and security are necessary and being actively pursued, but the more regenerative responses like those of child-focused psychosocial and trauma rehabilitation are not being appropriately supported or implemented despite the demand and need for these interventions among affected communities.
Following the genocide in Rwanda, in psychological interviews, more than 60% of children claimed that they didn't care if they ever grew up.  While the global community struggles to value and prioritize global mental health care, millions of war-affected children around the world are left in the wake of traumatic experiences with little to no support.
Children between the ages of 12-18, having had more years exposed to violent conflict, struggle to recover from years of compounding traumas.  Interviews within refugee camps reveal pervasive feelings of depression, anxiety, hopelessness, grief, resentment, anger, and fear among war-affected children.
Graça Machel reports, "The physical, sexual and emotional violence to which they [children] are exposed shatters their world. War undermines the very foundations of children's lives, destroying their homes, splintering their communities and breaking down their trust in adults."
Without the support of the international community, most of these children will carry these heavy emotional burdens into adulthood.
Humanitarian aid generally focuses on the concrete, what we can see, measure, build:  Food, medicine, bricks, and mortar.  Psychological trauma is invisible.
To address the mental health needs of war-affected children as they relate to future peace building goals, international interventions are being established with a focus on the complex interplay between children's psychological and social development.  These "psychosocial" interventions support not just the emotional healing and development of compassion and empathy, but recognize the important dynamics between children and the social environment in which they form attachments, acquire a sense of belonging, and learn codes of pro-social behaviour.
For more information on psycho-social and trauma rehabilitation for war-affected children check out the non-profit organization, The Freedom to Thrive Foundation, devoted to providing these resources within refugee camps and at the community level in an evidence-based, culturally-sensitive, and community-informed manner.
-Adriana Wilson, Contributing Writer