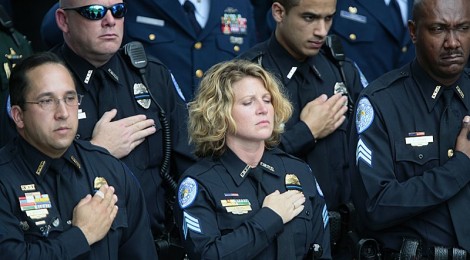 "Imagine the most horrific things that happen in this city that no one really hears about or sees.  Homicides, rapes, car accidents, violent assaults, this is the kind of stuff we deal with on a daily basis."  This statement made by a Peel region (near Toronto, Canada) police officer who preferred to remain anonymous describes the myriad disturbing situations encountered on the job.
"…some of these cases involve children and teenagers.  I've heard others claim that after long enough they just become desensitized to it all, but it's never easy and you never forget that these things happened."
Police work means being confronted with situations that cause considerable emotional distress.  Yet we don't hear a lot about police officers suffering from posttraumatic stress disorder.  More commonly, media attention is devoted to military employees dealing with the same mental illness issues.
On October 24th 2012, the issue was brought to light when the Ontario ombudsman released a report indicating that the Ontario Provincial Police (OPP) lacked support and leadership regarding police officers suffering from psychological illnesses.  The 155-page report entitled, "In the Line of Duty" written by Andre Marin highlights several concerns for police officers suffering from psychological injury and includes recommendations for improvement.
One of the major topics addressed in this report is the stigma associated with psychological disorder within police culture.
Bill Kruger, a retired OPP officer, has been outspoken regarding these allegations against the OPP.  In an interview with the Canadian Broadcasting Company, Kruger discussed his own experiences living with posttraumatic stress disorder (PTSD).  After killing an escaped convict in the line of duty, he had joined an OPP peer support group which he left shortly thereafter because his group leader told him that "[his illness] was not a confidential matter."  He was also told that the group leader was bound to report [to Kruger's superiors] who he was speaking with.
Kruger's decision to leave the group was based on the fear that staying might jeopardize his career or opportunities for promotion.  Officers are often encouraged to "tough it out" when faced with the realities of mental illness.
In addition to the stigma they face from peers and superiors, police officers are reluctant to come forward because they also fear losing their jobs.  When a police officer admits to needing psychological help, they are at risk of having their badges and guns taken away:  They could be a threat to themselves and to others.
But when police officers don't seek help, their distress often gets worse.
Professional help within the police community is scarce.  For the roughly eight thousand officers the OPP employs, there is only one full-time staff psychologist, who primarily deals with screening new applicants.  In addition, despite the knowledge that delayed PTSD symptoms can surface at least six months after retirement, psychological follow-up ends at only three months after retirement.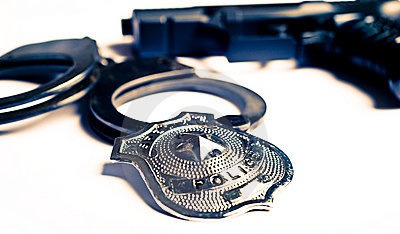 So if retired police officers begin showing symptoms of PTSD, they may be largely on their own to deal with the emotional, psychological and social fallout.
When PTSD and other psychological illnesses go untreated, police officers, like many, can turn to drugs, alcohol, and suicide.  Kruger admits his PTSD made him an angry person, and drinking was a way to alleviate some of the intermittent pain.  Marin writes that since 1989 there have been 23 suicides within the OPP, five of which have been in the past 18 months.
OPP commissioner, Chris Lewis, who has also dealt with work related trauma and did not come forward in the past, admitted that the OPP "hasn't done enough up until now."  Since the release of the ombudsman's report, the OPP has started an internal online blog to help assess whether their officers are getting the help they need.  Ian Davidson, deputy minister of community safety, has expressed a commitment to provide quarterly reports on the mental health of Ontario police officers.
Without consistent psychological checkups and greater attention to police officer mental health care, PTSD and other mental health problems will continue to be overlooked.  Lewis stated that it must be made clear to police officers that even if they are not psychologically fit to work in the field, they will not be left behind or fired.
That means directly confronting the stigma of mental illness.  So that officers can be given the psychological help they need; so that they can continue to serve.