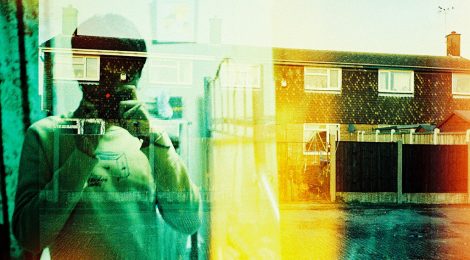 For the past six years, Melissa Spitz of St. Louis, Missouri has been using photography to illustrate her mother's experience with mental illness, referring to it as a form of "documentary photography".
The photographs taken of Melissa's mother Deborah are shared on Melissa's professional website and on her Instagram in a project she calls "You Have Nothing to Worry About." They artfully depict Deborah's lifelong struggle with bipolar disorder, schizophrenia, depression, dissociative identity disorder, and problem drinking.
In an interview with Time Magazine, Melissa explained that the series aims to provide an intimate look into the life of an individual suffering from mental illness. She told Dazed Digital:
"For me, mental illness has a face and a name—and that's mum."
Melissa first became aware of her mother's mental-health problems when she was a child, and Deborah had to be institutionalized for "psychotic paranoia". After years of anger and blame, Melissa picked up her camera as a way of confronting her mother's disorder head-on.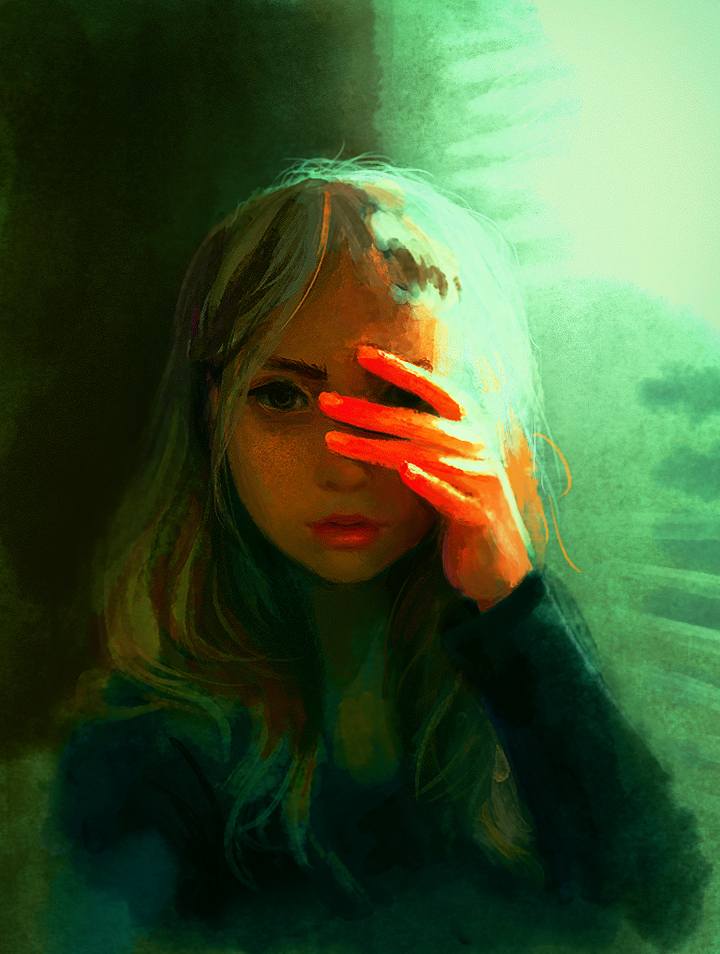 The project became an emotional outlet for Melissa to facilitate healing. In an interview with Aint Bad Magazine, she explained:
"By turning the camera toward my mother and my relationship with her, I capture her behavior as an echo of my own emotional response. The images function like an ongoing conversation."
Research published in the Journal of Public Health has shown that creative media can serve as powerful tools to help people express feelings of grief. Art therapy specifically can provide a means of expression, relieve emotional tension, and offer alternative perspectives.
Through her project, feelings of pain and hurt that Melissa held toward her mother were ameliorated, and she found herself feeling greater empathy, visually acknowledging her mother's struggle with mental illness.
While the project is not without its merits, the provocative nature of the photographs—ranging from Deborah's hospitalization to images of her unclothed and bruised—may elicit shock and discomfort in viewers.
Which raises the question: where do we draw the line between exploitation and freedom of expression in art depicting mental illness?
Laura Burke, a drama therapist from Nova Scotia, Canada, sees Melissa's project as crossing an ethical line. Laura was diagnosed with schizophrenia in 2005, and has suffered from depression her entire life. She believes that people with mental illness are often spoken for, and this is a common trap in representing their lives through art.
In an interview with The Trauma and Mental Health Report, Laura commented on Melissa's project:
"It appears sensitively done, but the line between exploitation and reverence is a tough one to walk. If the focus was more explicitly on Spitz's perspectives of her mother, and not an objective account of how things happened, which is sometimes how a photo can appear, I might feel more comfortable with it."
Another issue that can arise is the power differential between photographer and subject. Even when consent is provided, subjects who struggle with mental health issues are particularly vulnerable when someone else is formulating the vision and acting as "the voice" of the art piece.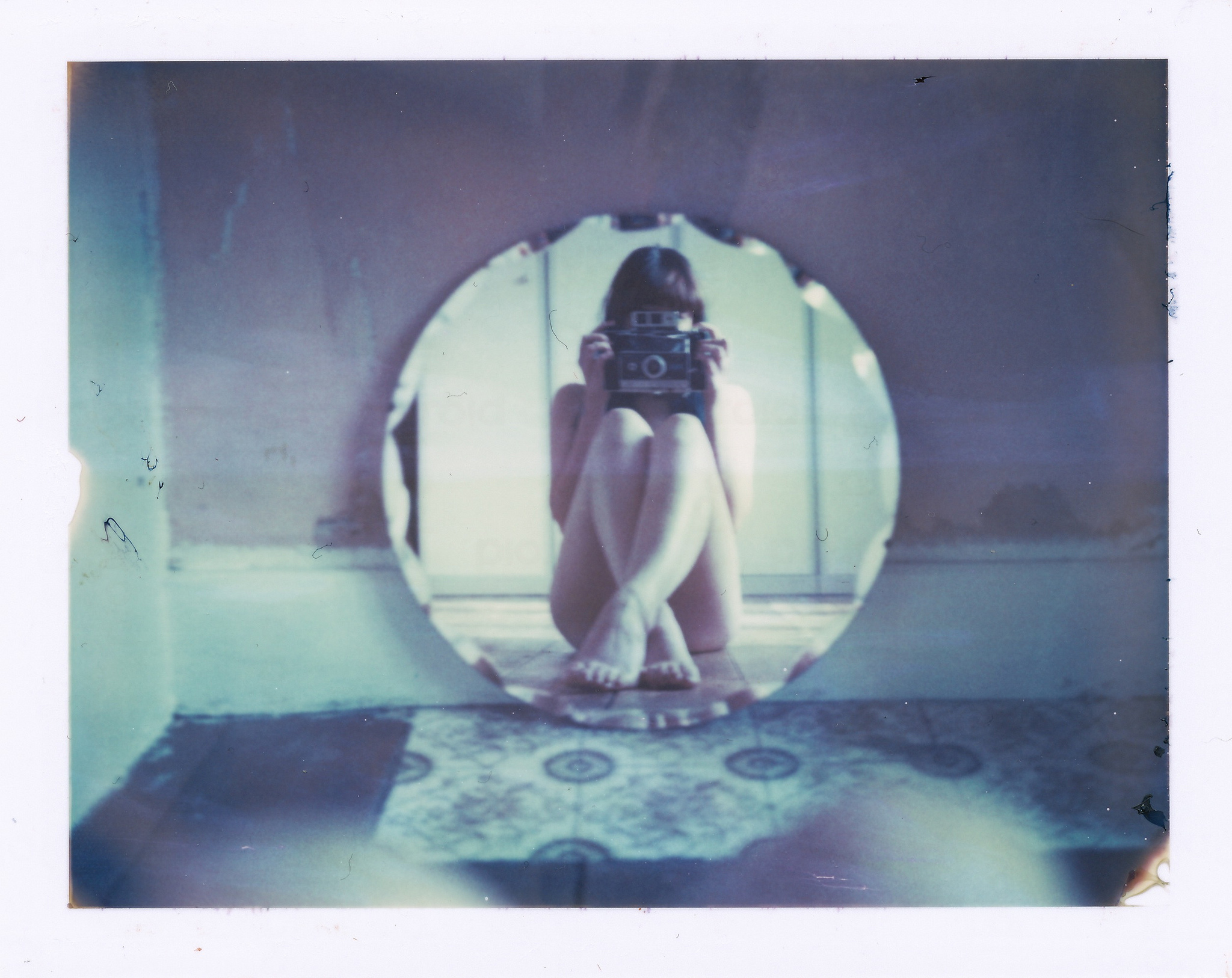 Laura addressed this concern in her interview:
"I feel that focusing more on the family member's experience, and less on the subject living with the mental illness would be a less exploitative choice."
Melissa is aware of the criticism her project has garnered from audiences. In an interview with Time Magazine, Melissa said:
"I am fully aware that my mother thrives on being the center of attention and that, at times, our portrait sessions encourage her erratic behavior. My hope for the project is to show that these issues can happen to anyone, from any walk of life and that there is nothing to be ashamed about."
Despite the criticism, art can be transformative for both the artist and the audience by exposing mental illness in its rawest form. Max Houghton, a Senior Lecturer in Photojournalism and Documentary Photography at the London College of Communication, appreciates what Melissa's project can do, and how it can help break down stigma surrounding mental illness.
Houghton told BBC News:
"I think photojournalism is criticised when it looks at the miserable side of life and depressing issues. However, in the right hands, photography can be used as a tool to discover and tell important stories differently".
Projects like Melissa's You Have Nothing to Worry About often spark much needed discussion around mental illness and are important and necessary to address stigma. And yet, one is left wondering whether such depictions of the vulnerable may do more harm than good.
– Nonna Khakpour, Contributing Writer
Image Credits
Feature: ethermoon on flickr, Creative Commons
First: DestinyBlue on Deviant Art
Second: Leanne Surfleet on flickr, Creative Commons