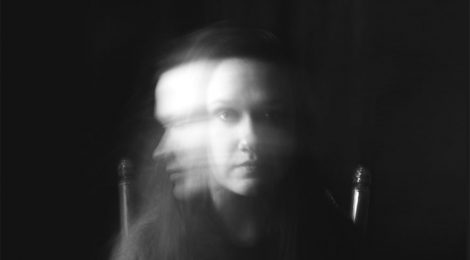 Prescribed medication for mental health issues works for some, but not others. In fact, a study measuring the prevalence of treatment-resistant depression (TRD) in the UK found that 55% of participants met the study's definition of TRD. Seeking out alternative treatments often becomes the next step for people who do not respond well to medication. Assistant professor David Olson at the University of California, Davis, explains:
"Mind-altering drugs are already being used in the clinic. Ketamine is being prescribed off–label to [treat] depression, and MDMA is entering phase three [the most advanced phase] of clinical trials to treat post-traumatic stress disorder."
And so, an increasingly popular trend in recent years has been self-administering small doses of psychedelic drugs, such as LSD or magic mushrooms, as an attempt to improve mental health. This is known as micro-dosing. Psychedelic drugs elicit hallucinations, intensified emotions, and changes in sensory feedback and the perception of time when taken in full doses; but, when taken in smaller amounts (approximately one-tenth of a full dose), these drugs are thought by some to be linked to improved mood and energy, reduced anxiety, better focus, and enhanced creativity.
Twenty-seven-year-old Erica Avey, who was interviewed by The Guardian magazine, was experiencing mental health difficulties and decided to try micro-dosing on LSD:
"I started micro-dosing essentially because I was in a really depressed stage of my life. It was for mental health reasons – mood balancing, mood management. It was hard for me to leave my apartment and do normal things…"
By taking approximately one-sixth (about 15 micrograms) of a full dose of LSD every three days, Erika says she was able to go to work, and function normally:
"It lifted me out of a pretty deep depression. I'm still trying to wrap my head around what it has done to me in the long-term. I think it has changed me."
Not only does Erica consider micro-dosing to have helped her feel less depressed, she says it made her less ruminative and more self-aware:
"I'm able to be more mindful of my emotions. If I'm feeling sad, that's OK. I don't obsess anymore. I don't dwell on it. I don't get worked up about it."
And some have tried micro-dosing to help with depression and low mood. Ayelet Waldman, author of "A Really Good Day: How Microdosing Made a Mega Difference in My Mood, My Marriage, and My Life" says she had no luck with conventional medications, claiming that micro-dosing on LSD saved her from her intolerable mood storms, changing her life for the better.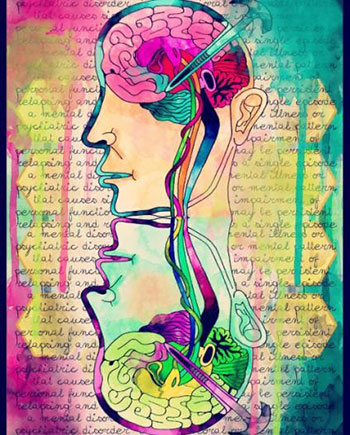 The subject of psychedelic micro-dosing remains relatively untouched by researchers. The first study on the micro-dosing of psychedelics was only conducted in 2017 by Thomas Anderson of the University of Toronto, along with York University's Rotem Petranker, and colleagues. The study looked at over 300 micro-dosers in the Reddit community to examine the effects of micro-dosing on mental health. The authors found that micro-dosers tend to harbour less dysfunctional attitudes, exhibit less negative emotionality, and score higher on measures of wisdom, open-mindedness, and creativity. In an interview with The Trauma and Mental Health Report, author Thomas Anderson spoke about the widespread population of micro-dosers:
"The population was surprisingly well-spread… across all sorts of socioeconomic statuses, and all sorts of different occupations. Micro-dosing was most popular among students… but there was just a huge spread—everything from lawyers, to computer scientists, software developers, professors, construction workers, janitors, and single moms."
Although most micro-dosers in the study reported improved mood, some experienced negative effects, as Rotem Petranker cautions:
"There were a lot of parallels in reported benefits and drawbacks of micro-dosing. Some people were reporting better focus, and some people were reporting worse focus, or some people were reporting lower anxiety, and some were reporting higher anxiety. And so it's difficult to parse these results…"
Even with the reported benefits of psychedelic micro-dosing, without randomized placebo-control trials, it is difficult to rule out placebo effects and to draw clear conclusions. These trials are the next step in micro-dosing research.
And then of course, we can't overlook the fact that these drugs are illegal. For micro-dosers, this was the most significant drawback of micro-dosing. Thomas explains:
"The most commonly reported drawback is that it's illegal… that also includes trying to buy substances, and not having a steady supply, and not knowing exactly what you're getting… especially in synthetic cases like LSD. Whenever you're getting a dose on the black market, you don't know exactly what you're getting."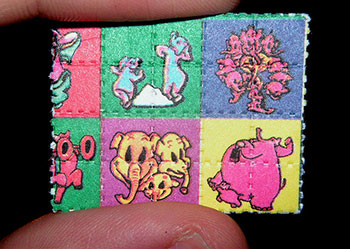 Experimenting with micro-dosing is not for everyone. There are greater risks associated with micro-dosing for those who have experienced psychosis, have ongoing anxiety, or suffer from more severe mental illnesses such as bipolar disorder. This is true for Allan (name changed) from Reddit, who suffers from bipolar disorder:
"My first truly manic episode was after a mushroom trip. I was diagnosed as bipolar soon after…psychedelics can bring on, sometimes extended, bouts of mania and hypomania."
Possible long-term effects, such as increased tolerance to a given drug following repeated use, and side effects of psychedelic micro-dosing remain unknown. Rotem explains:
"One of the concerns was that there is an unknown risk effect profile… we don't know the risks. And the fact that we don't know is one of the drawbacks of micro-dosing."
And so, the jury is still out. Rotem adds:
"There could be a lot of individual differences at play, and since setting is really important in full-dose psychedelics, it may also be the case that setting is important in micro-dosing to some degree… we really just need randomized placebo-control trials to figure out what's what."
-Emma Bennett, Contributing Writer
Image Credits:
Feature: Callie Gibson  at Unsplash, Creative Commons
First: Catarina Clifford at Instagram, Used with permission
Second: Psychonaught  at Wikimedia Commons, Public Domain