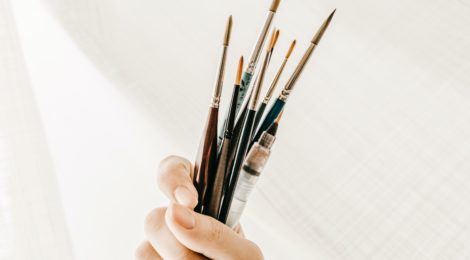 Bryan Charnley, 1949-1991, was a British artist who suffered from paranoid schizophrenia. After high school, Charnley started at the Leicester School of Art, however, could not complete his stay as a result of his first nervous breakdown. The following year, he was accepted into the Central School of Art and Design in London, however, could not complete his stay there either as a result of his declining mental health condition. It was there where Charnley had been admitted to a psychiatric facility and had been diagnosed with acute schizophrenia. 
Between living with his parents and his hospital stays, Charnely began to throw himself into his artwork. His pieces ranged from simplistic flower paintings to abstract and vivid self-portraits. As Charnely became accustomed to the medication he was prescribed, he began to compose paintings that were a  reflection of his mental state, such as his dreams.
His final piece of work, titled "The Self Portrait Series" was composed of 16 different paintings, all of which conveyed Charnely's inner feelings and thoughts as he battled through taking varying medications at heavy doses. Each of the paintings was accompanied by a statement that explained his reasoning for his choice of colors, lines, textures, and more. For instance, in the artwork below, he explained how the blue-themed painting reflected his depression resulting from his medication, and how the lines were drawn in a wavy fashion to convey the voices he had heard earlier on.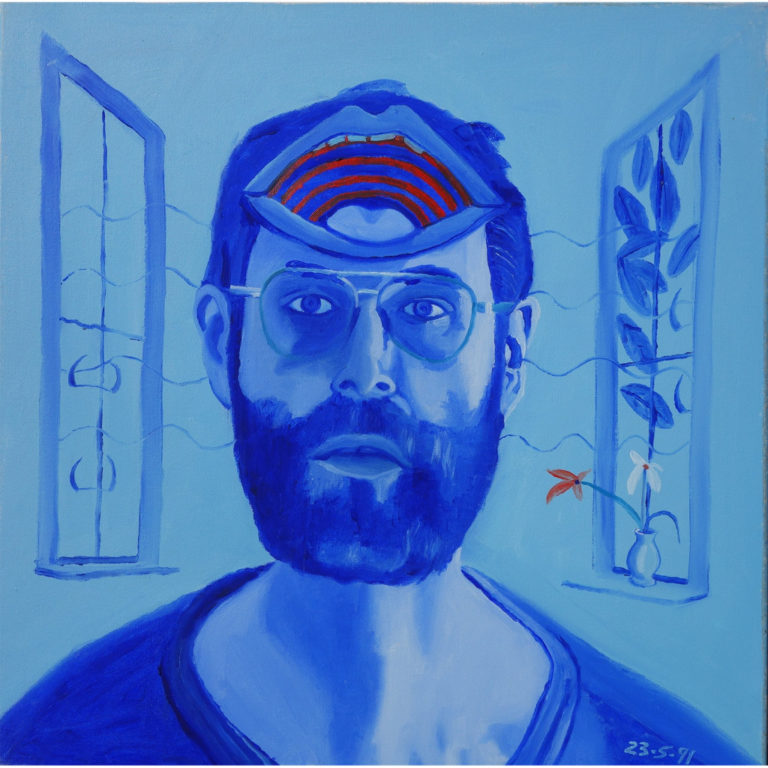 Many of Charnley's pieces were purchased by the Bethlem Royal Hospital, the oldest psychiatric hospital in the world located in London, England. One may also find the works of other schizophrenic artists, such as Louis Wain, who was well-known for his unique portrayal of felines.
Image Credits:
Feature Image: Jonathan Borba, On Unsplash, Creative Commons
Body Image: Bryan Charnley, Public Domain