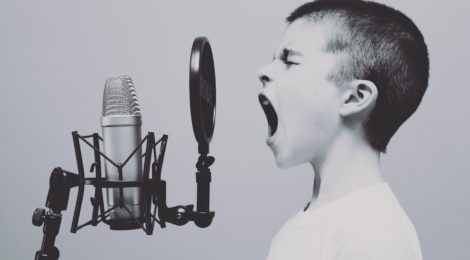 Imagine being silenced by your childhood abuser who happened to be someone you once idolized. Someone who happened to be a close family friend, boy scout master, and lieutenant for the local sheriff's department. Someone who sexually abused you as a child. What sounds like an impossibly horrifying nightmare unfathomable to most, was sadly an excruciating reality for Clark Fredericks from Stillwater, New Jersey. However, this was far from a nightmare he could wake up from. This was the beginning of a disturbing chain of secrets that haunted him for what felt like his whole life. 
At 7, Fredericks was preyed on and groomed for 5 years by Dennis Pegg. Then, when Fredrick was 12 he was raped. After suffering practically a lifetime of secrecy, substance abuse, severe depression, and PTSD, he inadvertently blurted it out to friends one day. Within 15 minutes they headed to Pegg's house to go confront him.
"I raced across his living room and I had a knife in my hand and I started stabbing at him…the fight lasted just a couple minutes. He fell down in blood and I knelt down in front of him and I looked him in the eye and said 'it's not so fun raping little boys now is it?' …I slit his throat…I was arrested the next day"
Who wouldn't lose their mind being held for murder at the very jail this predator worked at his entire career? What perhaps should have felt like vindication only left Fredericks feeling like he had forfeited the remainder of his life. He tried to find comfort in books such as 'The Power of Now' by Eckhart Tolle. He also took the advice of his prison therapist and joined his first-ever group therapy sessions for trauma survivors, which transformed his life. As he poured his heart out in therapy with the profound support of Latin king and blood gang members as they all cried and hugged each other, it became so clear to them all, "we all had these fucked up childhoods."
Turning his pain into a purpose was no easy feat, and  eventually Fredericks found himself face-to-face with the justice system that failed him, but this time, with the universe and community on his side.
Watch Clark Fredericks' journey unfold as he bravely shares his story and traumatic past on YouTube's Soft White Underbelly. (Trigger warning)
Image Credits:
Feature Image: Jason Rosewell, On Unsplash, Creative Commons