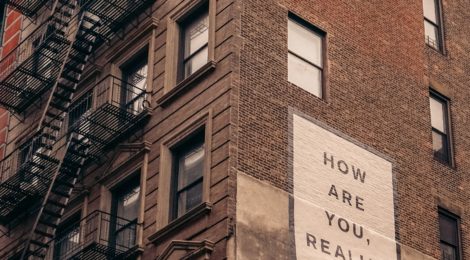 Growing up, Hailey Hardcastle would often find it hard to get through the school day as a result of high levels of stress and anxiety. Through her school years teachers would often label her as a "worrier". However, it was in her later years that she was diagnosed with trauma-induced anxiety and clinical depression. To help her overcome her struggles, Hailey and her mom agreed on taking 3 mental health days from school. These were to help her realign and to look after her mental health. Hailey expresses in her Ted Talk discussion just how powerful and resourceful these mental health days were as they helped her to become a much more productive and resilient student, stating: "I could go to my mom and tell her I was feeling heavy. But even more powerful […] was the assurance it gave me that my mental health was important". 
Hailey became President of the Oregon Association of Student Councils, a statewide committee. With this position she looked forward to helping her fellow students on their journey with mental health. Together, they composed House Bill 2191. This law allowed students to take time off school as they would if they needed a physical health day. The idea behind the bill is that if students took more than 3 mental health days, a counselor at school would be required to do check-in's. The counselor would assess their mental health, examine coping mechanisms, and start a conversation regarding their mental health. The Bill is now looking to be passed in several other states, such as California and Colorado. 
Hailey's Ted Talk continued to highlight how important it is for "mental health and physical health to be on the same playing field". Most individuals would have a good idea how to perform CPR, but many would not know how to handle a mental health crisis.
This initiative resulted in mental health days continuing to become increasingly normalized. Additionally, mental health education and discussions have become increasingly implemented in school curriculum. In turn which has allowed greater access to resources to countless students. 
Watch TedTalk Here
Image Credits:
Feature Image: Finn, On Unsplash, Creative Commons.