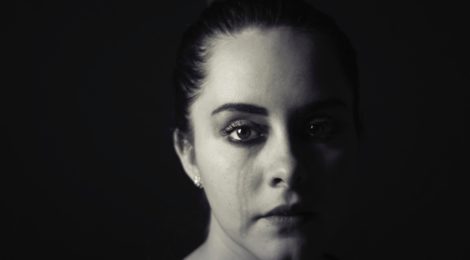 The late 2022 thriller "Alice, Darling" explores the themes of abuse and manipulation in an abusive relationship. The story follows Alice, the protagonist, who is pushed to her breaking point by her psychologically abusive boyfriend. With the help of two close friends Alice begins to find herself again and see her situation for what it is. With help she starts to work on herself and her codependency to her abuser that has been blinding her. However, as she pulls back her abuser's rage grows and tests Alice's strength, courage, and her friendships.
From the outside looking in at an abusive relationship it can be easy to say "just leave". However, for the victim in the relationship it is significantly harder than just leaving. Abusers like the one in "Alice Darling" often break down and isolate their partners. They try to make their partners dependent on them, and often gaslight them into thinking that the abusive behaviour is deserved or normal. 
There is a scene in the film where the friends take action against the abuser. He is irate at the friend's actions, but upon seeing Alice with them he tries to get her to come with him. He uses a variety of tactics from demanding, to gently talking, to verbally isolating her, to then getting angry and yelling. 
These are examples of the manipulation that abusers can enact over their partners. He is used to demanding her, so when that did not work he switched to being nice. This is commonly used to make the victim feel as though they are overreacting and that things will change. Once that failed to work he tried to tell her to ignore her friends and that he was there, that it was just the two of them. This isolating talk tries to separate her from her support system. Implying that the friends are the issues. It is the couple alone against the world. Then once that doesn't work he resorts to anger, applying to her sense of fear and preservation. By this point in the relationship his anger is typically met with compliance due to her fear. However with her friends there to support her Alice does not waver.
This movie aims to portray the traumatic reality of many abusive relationships. It also emphasizes the strength of the victims, and the need for support.  
The movie is available to rent or buy online. 
Image Credits:
Feature Image: Danie Franco, On Unsplash, Creative Commons