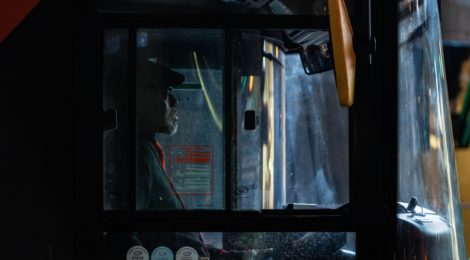 Media coverage of the recent uptick in violence on Toronto's public transportation system, the TTC (Toronto Transit Commission) has highlighted abuse faced by passengers. But there remains a lack of focus on the same abuse faced by TTC operators.
In 2022, a survey released to transit workers in the city of Toronto found nearly 73% of respondents experienced some form of violence, while another 50% faced harassment on the job. But only 56% report their cases of violence and 30% report their cases of harassment, as many transit workers feel they will not be taken seriously by their managers if they report incidents. Many of these cases include, but are not limited to, being shot in the face with a BB gun, chased down with a needle and syringe, sexually groped, punched, racially profiled, and more.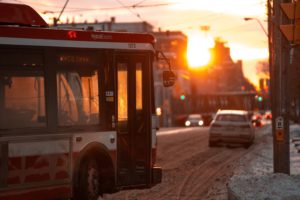 The Trauma and Mental Health Report recently interviewed Anna (name changed) who has been a TTC bus operator for the past 16 years. Having years of experience working for the TTC, Anna is no stranger to the abuse faced by transit workers on a daily basis. She shares how
Anna expresses how many of these events experienced by herself and her colleagues can be extremely psychologically taxing, often requiring sick leave as a result of the abuse. Due to the traumatic incidents they have experienced, Anna recalls many of her colleagues returning to work panicked and emotionally unwell, oftentimes with symptoms of post-traumatic stress disorder (PTSD).
Many of these cases go unrecognized due to sparse media coverage as well as lack of support and guidance for transit workers. With minimal access to mental health resources and little faith in being heard, many affected workers continue to process their trauma alone, ultimately worsening their state of mind.
Linda Crockett, a trauma informed therapist in Alberta, has founded the Canadian Institute of Workplace Bullying Resources to help give voice to those who have experienced trauma while on the job and to assist them in their journey towards recovery. Many of the services provided include working with a specialized trauma therapist, witnesses, human resources, and job consultants to name a few.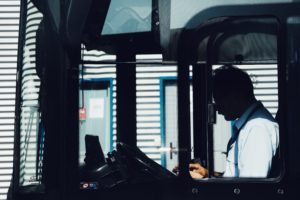 Linda stresses how psychologically impactful the symptoms of PTSD are if left untreated. Many clients she has interacted with have reported experiencing flashbacks, lack of sleep, rumination, and improper coping mechanisms, such as self-medicating. These experiences can impair one's coordination and motor functions, skills that are necessary for transit operators. Linda tells us, "unfortunately our bus drivers are always put at risk and we rarely hear their stories, if you see how important they are in society you'll know it's time for them to get their voices heard and to feel protected".  
The solution? Linda suggests that a great starting point would be to validate the trauma they have experienced. In many ways, enduring or witnessing a traumatic event is equivalent to sustaining a psychological injury, similar to a broken leg, and requires acknowledgment and attention. Providing access to readily available resources is one way to offer support in these cases, as well as asking TTC operators for their input on how they would like to be supported.
-Diba Dehghan, Contributing Writer
Image Credits:
Feature:  Danny Lines at Unsplash, Creative Commons
First: Brian Jones at Unsplash, Creative Commons
Second: Marjan Blan at Unsplash, Creative Commons