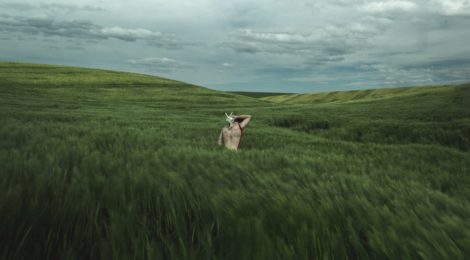 Édouard Manet is a renowned French artist of the 19th century. He challenged artistic conventions and embraced subjects that were often controversial or unconventional. His painting "Dead Toreador" not only captures a poignant scene of a fallen bullfighter but also serves as a powerful commentary on toxic masculinity and its impact on trauma and mental health. Manet presents a sombre scene of a lifeless bullfighter, symbolizing the consequences of toxic masculinity and the violent pursuit of an idealized masculinity. Toreador's are traditionally seen as a heroic figure embodying strength, courage, and dominance. In this image a Toreador is portrayed in a vulnerable and defeated state. This challenges the notion of invincibility associated with toxic masculinity. The fallen toreador lies motionless, conveying a sense of tragedy. Highlighting the toll that such gender expectations can take on an individual's well-being. 
The heroic aura the bullfighter once had is now stripped from his lifeless body . This disrupts the stereotypical portrayal of violence and dominance often associated with dangerous feats. It emphasizes the inherent vulnerability and fragility of human existence. By showing the toreador's demise, Manet confronts the unrealistic expectations placed upon men to embody an aggressive, unyielding persona. Which can lead to emotional suppression, mental strain, and ultimately, their own downfall.
The death of the toreador signifies the rejection of a toxic masculine ideal that perpetuates harm, violence, and emotional disconnection. By presenting the consequences of adhering to such an ideal, Manet prompts us to reflect on the toll it takes on individuals and society as a whole. This image signifies the possibility of liberation from the confines of toxic masculinity. Through his art, Manet was able to open a space for vulnerability, emotional expression, and the dismantling of rigid gender roles. While also challenging the idea that dominance and suppression are necessary components of masculinity through this piece. 
This painting can be seen as a visual critique of toxic masculinity's destructive nature. The image invites viewers to contemplate the costs of maintaining a façade of invincibility. Both for individuals and the collective well-being. Ultimately, the artwork serves as a powerful symbol of breaking free from the shackles of harmful gender expectations and embracing a more compassionate, authentic, and emotionally aware approach to masculinity.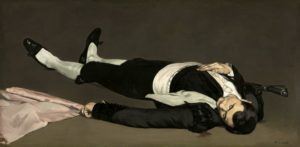 Image credits:
Feature image: Oscar Keys at Rawpixels, Creative Commons
Body images: Édouard Manet at Rawpixels , Creative Commons