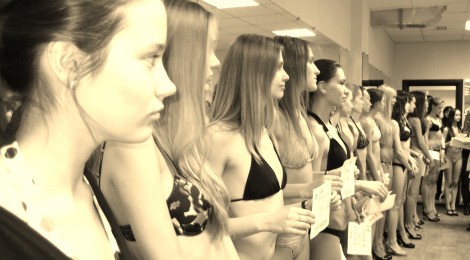 When Jennifer Sky launched her career at age fourteen, she imagined a glamorous lifestyle, fame, and designer clothes.  Flash forward to seventeen:  Her experiences turned out to be very different.
For Jennifer and many other young models, the fashion world includes foreign locations and a cascade of highly sexualized situations with little supervision, grueling twelve-hour days with few breaks, and high-stress photo-shoots.
In a recent interview with the Trauma & Mental Health Report, Jennifer shared her experiences as a young model abroad, and discussed the repercussions she's now facing.
Jennifer: In Japan I was molested several times on the subway.  In France, I stood in hypothermic-temperature waters every day for a week.  In Mexico, I was given drugs and coerced into going topless at age sixteen.  The human trafficking elements of fashion were all around me.  
It was during this time that Jennifer began experiencing symptoms of what was later diagnosed as Post-Traumatic Stress Disorder (PTSD). In her latest book, Queen of the Tokyo Ballroom, and herYouTube video that went viral earlier this year, Jennifer describes how her normally gregarious personality started to change.  She became withdrawn, easily startled, and feared new places.  Eventually, she felt so timid she barely spoke.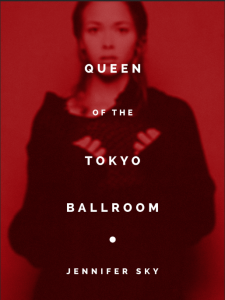 Although the symptoms began in the 1990s, Jennifer did not seek treatment until 2010 when she moved back to New York City.
Jennifer: I moved back to finish college and the symptoms returned with such a force that I could no longer ignore them.
Jennifer experienced panic attacks during stressful events, which were sometimes followed by dissociative episodes where she would lose, in her words, "whole swaths of time." These overwhelming symptoms led her to visit her university's clinic where she was formally diagnosed.
Almost twenty years since modeling, through anti-anxiety medication and psychotherapy, Jennifer is managing her symptoms and is now a graduate student and activist.
Jennifer: I'm working toward transforming a problematic and corrupt industry into a positive one. Fashion can be fun.  It can be a rewarding opportunity.  It can also be abusive, opportunistic, corrupt, and traumatizing.
So what is currently being done to make youth modeling a safer profession?
In the Fall of 2013, New York State passed the Child Model Law, which ensures protection for individuals under eighteen, who work in the fashion industry.  The law requires tutors and chaperones, and that 15% of the model's earnings be held in financial trust.  It also requires that all working children and adolescents be in possession of a permit while on set, and limits the amount of time they are allowed to be there.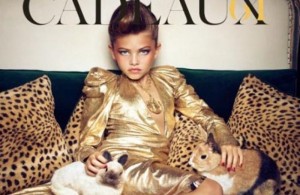 The changes to labour laws in New York State saw instant success at the 2014 New York Fashion week, where only three underage models obtained permits, and were able to work the fashion shows.  Previously, as many as 60% of the models were under eighteen.
As promising as these changes are, the new labour laws are not federal – they only protect models that are working in the state of New York. In general, models still face a working world devoid of adequate labour regulation or protection.
Jennifer still questions whether the modeling industry is the right environment for children. But, by raising awareness and promoting models' rights, Jennifer hopes to convince the U.S. federal government to change laws on underage modeling.
Jennifer: When we are talking about the protection of children, there really should be no debate.
-Magdelena Belanger, Contributing Writer