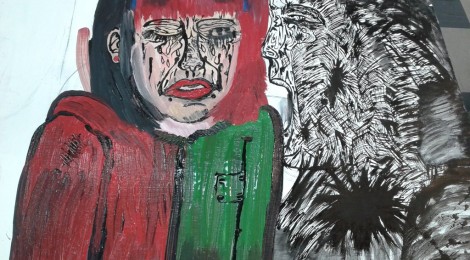 Sara Berkhimer's poem speaks to individuals who hear voices as a result of trauma and mental illness. Her poignant words capture the pain, fear, and confusion that often accompanies this phenomenon.
The voices laugh loud and clear,
Only echoes through my ear,
They linger long but can't be heard,
Only I can hear their word
Every day I feel half dead,
With disturbing laughter reverberating through my head,
I feel lost, alone and scared
But fear the most to be mentally impaired,
My judgement was so sure,
What was happening was so much more,
They watched me day and night,
Till I could no longer face the fight,
I thought they could tell what I was thinking,
A sure fire way to make your stomach feel like it's sinking,
Privacy a long lost dream,
But is everything as it would seem?
Uncertainty brimming in my mind,
The answer to my question I will never find,
Full of hate, voices and of fear,
Surely I cant be the only one that can hear,
I once was lost but now I'm found,
No voices here, a pleasant sound,
I hope you all find your hope,
Try to win or try to cope,
The past is hard but we will flourish,
All we need is strength and courage,
I want to make you win the war,
And feel that the pain that is no more.
– Sara Berkhimer (2014)