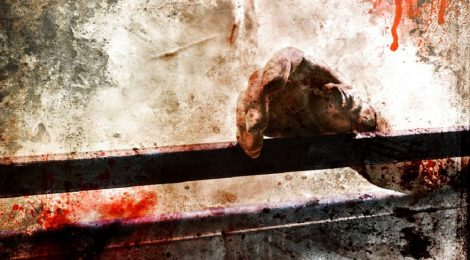 When an order of execution is issued by the courts in the United States, the prison warden or superintendent is responsible for the sentence being carried out—often by Corrections Officers (CO) who are unaware they will be tasked with killing a prisoner.
Complicating matters, human connections are frequently formed between guards and prisoners. According to Jerry Givens, who administered the death penalty in Virginia to 62 inmates over 25 years, COs may spend more time with death-row prisoners than with friends or family, and can develop empathy towards these inmates.
With potential bonds between death-row guards and prisoners in mind, a separate team of officers frequently conducts the actual execution. COs directly involved with the prisoners are often given smaller roles, such as walking the prisoners to the execution spot, or putting a hood over their head. This approach aims to reduce the emotionally damaging effects of executions on those in close contact with the inmates.
Authorities also try to disperse feelings of responsibility for the killing by having multiple guards involved in the execution process. With lethal injection, the method of execution used in most States, three COs are assigned to turn a key switch that releases the lethal drug into the prisoner. Only one "live" switch dispenses the fatal chemical. The CO initiating the procedure that ultimately kills the prisoner is not known.
Despite such measures, guards can feel mentally tortured by their participation in executions, both before and after.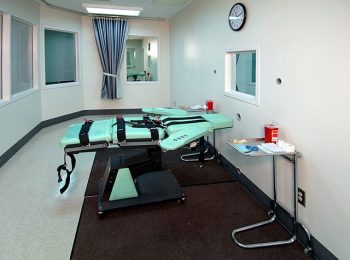 As illustrated in Into the Abyss, a documentary detailing the death sentence of convicted killer Michael Perry, many execution guards experience post-traumatic stress disorder (PTSD). One guard explained his acute symptoms at the outset of his descent into PTSD. He began crying and shaking uncontrollably when "the eyes of all the inmates he had executed began flashing before him." Another developed nightmares, cold sweats, and sleeplessness.
Other guards, like Givens, have reported depression, inability to sustain relationships, and changes in personality. According to Rachel MacNair, author of Perpetration-Induced Traumatic Stress: The Psychological Consequences of Killing:
"The inner lives of guards who execute become like those of battlefield veterans who suppress memories from themselves and others."
In 2007, two South Carolina COs who developed obsessive compulsive behaviour, nightmares, and other emotional disturbances filed civil lawsuits, claiming that their conditions resulted from performing executions. The COs alleged that they were coerced into carrying out executions and were not given any debriefing or counselling to help them deal with the emotional effects.
For some guards who need psychological treatment, it is simply not available. Other times, guards do not use available psychological help for fear of being labelled 'weak' by their colleagues. Additionally, guards may not have the opportunity to talk about their involvement in executions with members of their families. Givens explained:
"When I accepted the job, I never told my wife or kids or anybody. I didn't want them to go through anything I had to go through. If I told someone, they would tell someone. It would have been like a snowball and gotten bigger and bigger and everyone would know exactly what I was doing."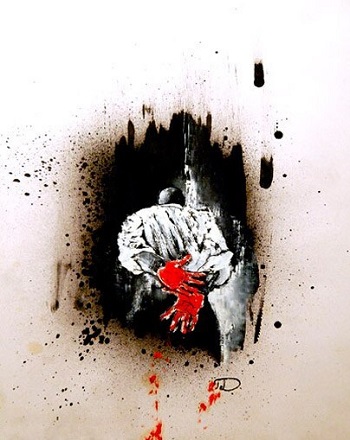 This secrecy protects guards from having to explain or defend their actions. But it also prevents them from obtaining help to lessen the ill-effects of the associated trauma. Lack of disclosure precludes obtaining support.
The unacknowledged stress experienced by guards on execution teams risks dangerous mental-health consequences. As Givens, who now campaigns to end the death penalty, put it:
"It's not an easy task to do. If I had known what I had to go through as an executioner, I wouldn't have done it. You can't tell me I can take the life of people and go home and be normal."
– Veerpal Bambrah, Contributing Writer
Image Credits
Feature: Fumigraphik at flickr, Creative Commons
First: CACorrections at Wikimedia Commons, Public Domain
Second: Alexis Fracois at flickr, Creative Commons