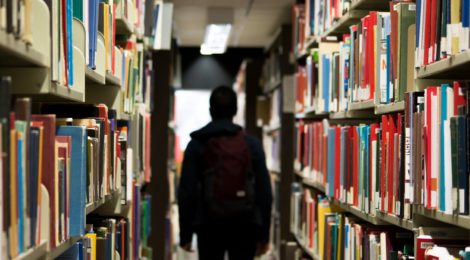 In September 2019, two mental health advocates tragically took their own lives within the same week. The suicides of Gregory Eells, the head of counselling and psychological services at the University of Pennsylvania, and Jarrid Wilson, a pastor who was known for mental health advocacy shine a light on a grim reality of mental illness: no one is immune.
Currently, there is limited research on the mental health of psychologists and therapists. However, a 2009 survey by the American Psychological Association (APA) found that 87% of psychology graduate students reported experiencing anxiety, 68% reported symptoms of depression, and 19% reported having suicidal thoughts.
Anna (name changed for anonymity), a first-year graduate student in a clinical psychology program at a Canadian university explains that, although there is an emphasis placed on mental illness prevention, students lack access to mental health resources. In an interview with the Trauma and Mental Health Report she elaborates:
"There is one clinic within the university that is free to all students; however, our program is not able to use it because we are the counsellors. If we went in for therapy we would be working with a student that we go to class with, which isn't ideal… there is no equal alternative for us, we have to find our own therapist and likely pay a portion out of pocket."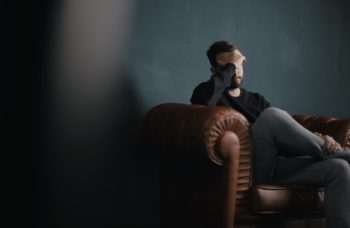 Neither the APA nor the Canadian Psychological Association (CPA) require graduate programs to mandate that students attend therapy or be professionally assessed for mental illnesses. Instead, students are encouraged to reach out for professional help if they are struggling. This means students are in no way required to take care of their own mental health; rather, the onus is on the students themselves to figure out a solution if they need help.
Some professional programs have developed strategies to help maintain the health of their members. The College of Registered Psychotherapists of Ontario instructs its affiliates to practice Safe and Effective Use of Self (SEUS). SEUS refers to a therapist's ability to act in a safe manner within their therapeutic relationship with clients. The college relays that one of the ways SEUS can be practiced is through engaging in therapy themselves.
Yet, stigma surrounding therapy is still seen in the psychological community. Joe (name changed), a recent psychology graduate student, says that while applying for certain clinical psychology programs, he felt as though there was a negative stereotype associated with disclosing that you've been to therapy. He elaborates that:
"There needs to be an attitude shift in the community. There is still an old school way of thinking that therapy is only for problems – however, this opens you up to blind spots."
As a result, many students may be reluctant to seek therapy when they are suffering. Justin Michel, a recent graduate of the Couple and Family Therapy program at the University of Guelph, suggests that encouraging therapy in the program would be useful, saying:
"It would be better if programs promoted a culture of, 'hey, we're all therapists, and it's good for therapists to seek therapy on their own, and if you are looking for somewhere to reach out, here are some resources.' If they had done that it would have been better because it would have destigmatized therapy more. By not making therapy an official recommendation as part of the program, it doesn't do anything to ameliorate the stigma towards therapists seeking treatment."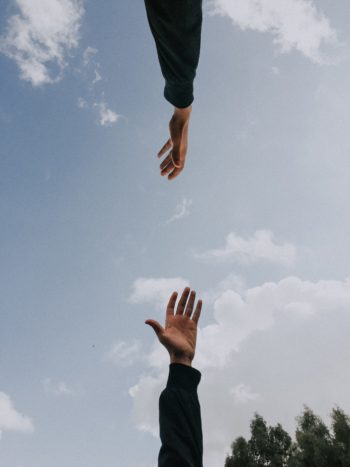 Students may be more willing to receive therapy if they have encouragement and support from program mentors. Joe describes his experience reaching out to his first faculty director after feeling emotionally and physically drained:
"I had told her about my experiences and was looking for support, and I was told that I was just complaining. I felt belittled, not welcome in the program, not worthy and felt threatened… it significantly impacted how I approached my program. Thankfully I was lucky to have other supervisors who offered better experiences. If I hadn't, I would have felt inadequate as a therapist and perhaps have felt resentful or even feel a lack of hope for myself."
Justin also suggests that the real issue in many graduate schools may be the prevalence of burnout:
"Ironically, you are taught to help people with their well-being; however the nature of graduate school is that you are being taught to work so hard that you burnout. It is tough to practice self-care, as many programs have intense workloads, so burnout tends to be very common. You are also constantly exposed to trauma so it is easy to internalize the isolation, despair and hopelessness of your clients- which can lead to depression and suicidality down the line."
Despite practicing within the field of mental health, therapists are not immune to issues of stigma and lack of resources. Psychology graduate programs should ensure they are not promoting practices, including overworking and lack of work-life balance, that are known to be dangerous for student mental well-being. As well, programs should find effective ways to ensure that students are taking care of their mental well-being to prevent burnout and set them up for successful careers.
-Safa Warsi, Contributing Writer
Image Credits:
Feature: RADD at Unsplash, Creative Commons
First: Nik Shuliahin at Unsplash, Creative Commons
Second: youssef naddam at Unsplash, Creative Commons