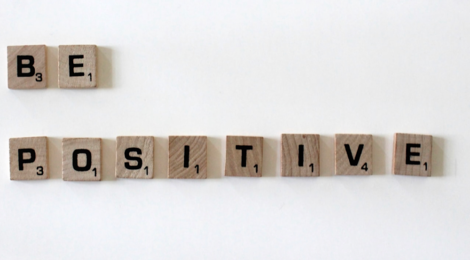 Being positive all the time and rejecting negative aspects of life can create unhealthy experiences. Toxic positivity is when you deny, invalidate, or minimize a negative or distressing situation by overgeneralizing the positives. Sometimes, this positivity is not realistic and can lead to emotional suppression.
You may start to lose a connection with yourself and others because you are denying an authentic experience and forcing yourself to be something you are not. Instead of jumping to positivity and problem solving, we can validate and give space for others to express their emotions and experiences first. 
Validation is an essential communication skill that can make someone feel heard and give them space to process things. When we jump to positivity right away it can be extremely invalidating because we are denying an experience. Even if we want to be positive, it is important to acknowledge negative feelings and distress first. 
Toxic positivity can be impactful by shaming others and yourself about struggling. This may push others away or produce feelings of guilt about your own experience.  It can also suppress emotions that naturally need to be processed or released. It is unnatural to be positive all the time. Too much positivity takes space away from validation. Feeling a range of emotions is healthy and human.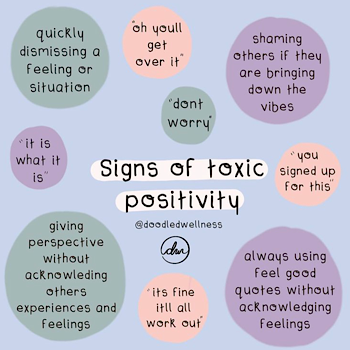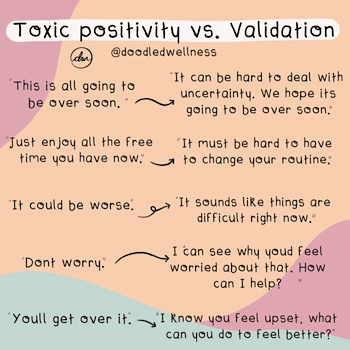 Image Credits:
Feature Image: Amanda Jones, on Unsplash, Creative Commons
Body Image: Doodled Wellness, via Instagram, Public Domain