Evidence-based mental health care services are largely inaccessible to those who need it. Marginalized populations, as well as those who are unemployed or at-risk, tend to be the populations who are least likely to access psychotherapy. The reason? Cost.
One program that has managed to bridge this gap in care is MindBeacon's online iCBT program, which was the first fully-funded CBT program in Ontario, Canada. Their service was designed to address a variety of issues, including depression, anxiety, PTSD, OCD, alcohol abuse, chronic pain, and more. Peter Farvolden, the founder of MindBeacon, explains how years of research into internet-based cognitive behavioural therapy (iCBT) has only now been transformed into a sustainable service. "People have been conducting research on iCBT for close to 20 years. But what nobody's done really, is scale it."
The program has been able to drastically reduce wait times, allowing individuals to self-refer and start treatment within a few days. Colin Anderson, Executive Vice President at MindBeacon, explains that treatment can begin as quickly as two to five days from submission of an assessment. "You can compare this to the weeks, or months on a waitlist for group or one-on-one therapy. I know speeding up time to treatment is similar to treating a physical issue. The sooner you treat it, the more likely somebody's going to recover better." This has allowed the online modality to reach over 50,000 people to date, with an 80% satisfaction rate.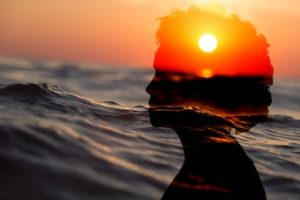 However, this free, online program does not come without drawbacks. The iCBT program increases client capacity for therapists to 80 to 100 clients a week, where most of the care is asynchronous. Clients never speak face-to-face with a therapist, and instead communicate primarily through several chat messages per week, which hinders the formation of a therapeutic relationship. While clients can regularly access worksheets and modalities, in-depth discussion of personal issues is cut short by the limited amount of communication between client and therapist.
The program also incorporates stepped care within its model, where client symptoms are tracked over time to adjust treatment intensity, change protocols, or predict relapse. While the amount of data available can be used as a powerful tool to improve treatment plans, the protocol adjustments are not sufficient for all clients. For example, adding additional psychoeducational articles to a client's program may not be able to address deeper, complex issues which require more intensive care.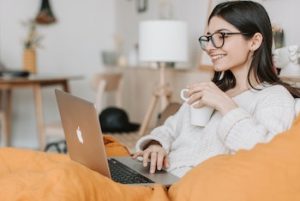 Despite the existing drawbacks, MindBeacon's iCBT program has been able to provide access to mental health care to many who were stuck in the system, with half of all clients reporting that this is the first time they were able to access care. Anderson explains that employers can get double-digit returns on an investment in mental health care, as it reduces sick leave and has a positive effect on employees' productivity when they are present. Furthermore, the value of investment in mental health goes well beyond that of the workplace. "I like to see people graduate, get a job, live up to their potential, pay their taxes to pay for these publicly funded healthcare services. It would be nice to see an OHIP [Ontario Health Insurance Plan] billing code for something like this so people can skip as many steps as they need to get help without having to worry about paying for it."
Given the success of their program, more programs like MindBeacon may become the new norm for accessible, low-cost, evidence-based treatment. As the demand for mental health services rise, providing access online is one way to address this growing need. While it is clear that iCBT has been effective, future programs may benefit from finding ways to strengthen the therapeutic relationship in online, asynchronous modalities.
– Elizabeth Liu, Contributing Writer
Feature: Marcel Strauß at Unsplash, Creative Commons
First: geralt at Pixabay, Creative Commons
Second: Vlada Karpovich, at Pexels, Creative Commons