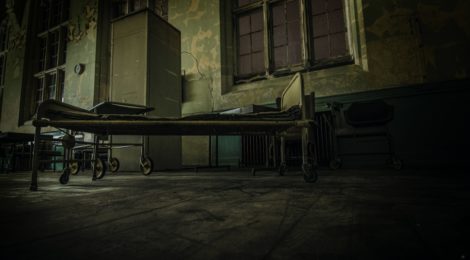 Edward Kienholz, 1927-1994, was an American Installation Artist who used his experience working in a state-run mental institution as inspiration. Kienholz had always been distraught by the living conditions and level of mistreatment that had been going on in the facility, describing it as dehumanizing and degrading.
In 1966, Kienholz had been particularly moved by a patient named Ed Born, who not only was a patient of the mental facility but was also suffering from cancer. In his installation, "The State Hospital", 2 patients can be seen handcuffed to a beaten bunk bed inside a dimly lit room. Interestingly, the patients appear to look like aliens, with very thin and frail looking bodies. The aliens have a sickly looking yellow tint to them with resin dripping over them. There is nothing else within the room but a filthy bedpan that is located far from the bunk bed. Kienholz actually modeled the aliens after Born, who was noted to be too ill to physically move.
The idea behind disguising the patients as aliens was rooted in how Kienholz often felt as though the patients had been alienized by the facility as well as the rest of society. To further shed light on just how isolated the patients must have felt, the installation could only be seen by viewers through a padlocked window with bars. This gave the illusion that the viewers were actually witnessing the patients suffering in an actual psychiatric facility. During the viewing of the installation, 2 fish were seen swimming in the heads of the aliens. These represented "crazy eyes" or the shocked/dazed expressions Kienholz would often see in the eyes of his patients.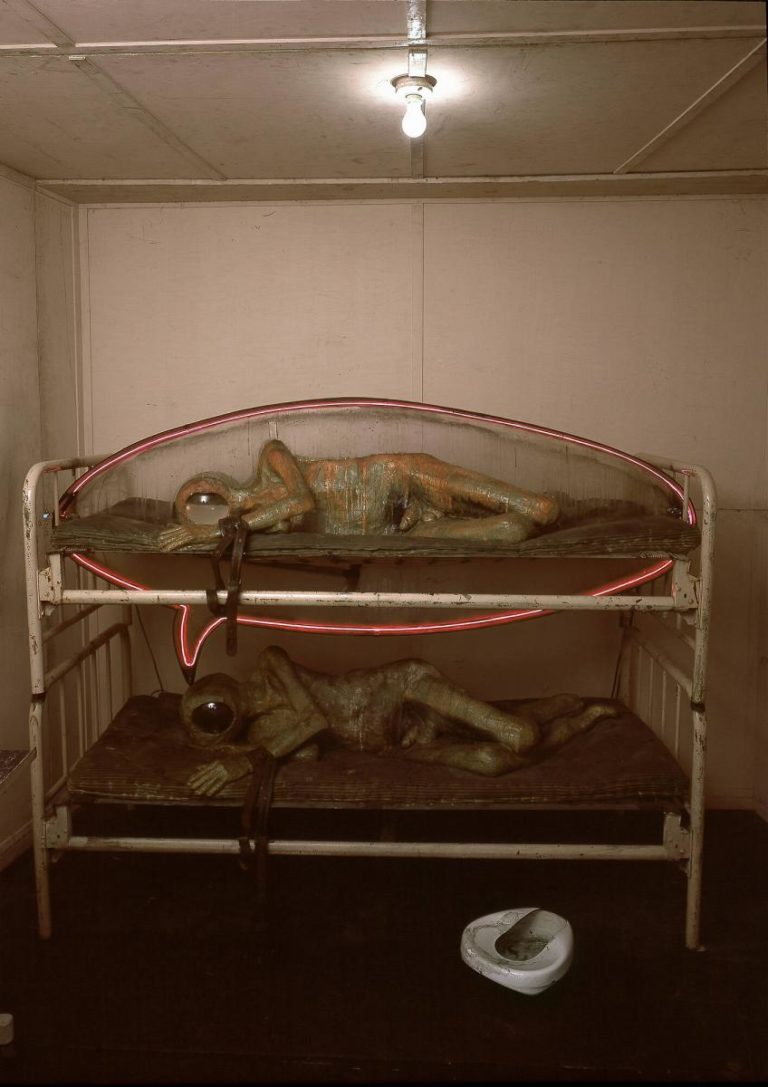 Ultimately, Kienholz's installations were aimed to represent just how demeaning and abusive some facilities were towards their patients. These installations aimed to really give viewers an insight of the treatment he had personally witnessed during his time at such facilities.
Image Credits:
Feature Image: Jon Butterworth, On Unsplash, Creative Commons
Body Image: Edward Kienholz, Public Domain