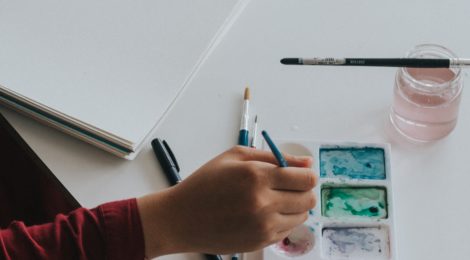 Known for some of the most surreal and symbolic paintings, Frida Kahlo was no stranger to depicting themes of self-identity, mental health and the human body through her artwork. At the young age of 6, Kahlo had been diagnosed with polio, leaving her left leg crippled. Her physical health took a turn for the worse many years later after surviving a car crash, leaving her with fractured ribs, legs and collarbone. She spent the following 3 months in a full body cast, completely immobilized. During this time she fully immersed herself into her artwork, mainly illustrating the struggles behind her physical and mental health.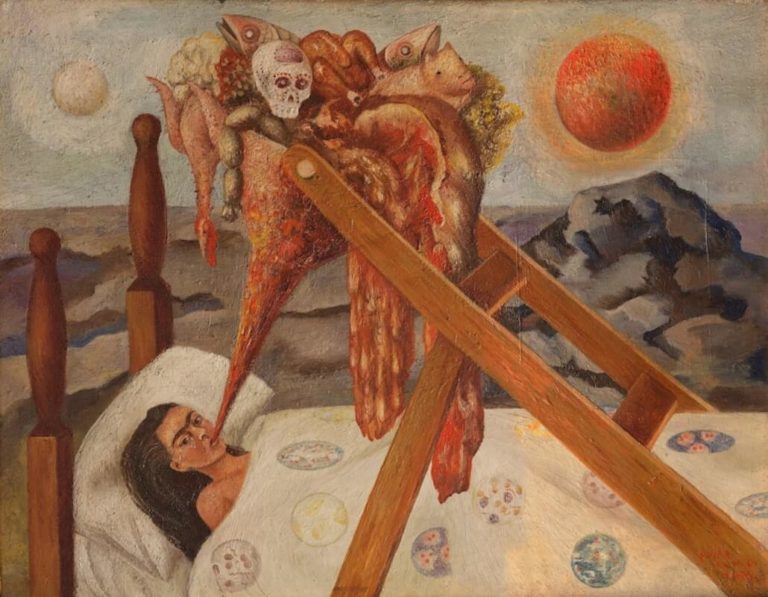 Her painting, Without Hope, captures just how challenging those 3 months were for the artist as she was bedridden and isolated. The painting shows a frail crying and pained Kahlo, looking at audience members, seemingly asking for help. Above her bed is an easel meant to support her canvases, instead holding a soaring mass of unpleasant foods and a skull connecting her mouth to the easel.
After having experienced many surgeries, Kahlo had to undergo a forced feeding diet in order to remain nourished. This is something reported to have been particularily difficult and challenging for the artist. The skull is representative of Kahlo's feelings of despair and finality that her operations had left her feeling. It is interesting to note, that Kahlo's arms seem to be pinned down under the bed sheets. This alludes to the idea that she had no control over her situation and perhaps felt trapped.
The painting highlights the mental health challenges associated with physical well-being, and how isolating such challenges may be for individuals.
Image Credits:
Feature Image: Rifqi Ali Ridho, On Unsplash, Creative Commons
Body Image: Frida Kahlo, Public Domain