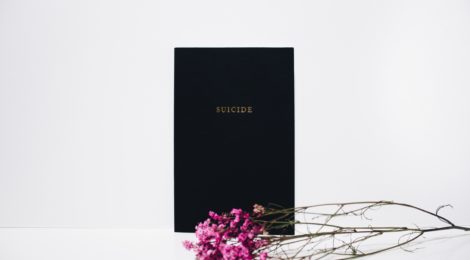 When the topic of one taking their own life is brought up, a lot of the focus is on the individual who died. While the discussion of mental health and suicide prevention is extremely important, there is another that is often overlooked. Those who are left behind. The impact that losing someone to suicide can have on one's mental health can be detrimental. The feelings of guilt, left wondering if you could have done more. Many who loose someone to suicide find themselves into therapy to cope with this grief and guilt.
"How does your life move forward, when all you want to do is hold still."
Nina LaCour's 2009 fiction novel Hold Still shares the devastating experience of losing a loved one to suicide through the story of Caitlin and Ingrid. When Caitlin's best friend Ingrid commits suicide, Caitlin is left with a gaping hole. Struggling with the loss of her best friend, Caitlin struggles to find hope and is consumed with grief. However, upon discovering a journal left for her by Ingrid, she is able to explore her best friend's final days and gain some closure. Through the help of her friends and family, and the closure from Ingrid, Caitlin is able to regain hope and move forward. In this time Caitlin is able to connect with herself  more through Ingrid's journal, as well as others that loved Ingrid. Despite the loss of her friend Caitlin realizes that her friendship did not die with Ingrid. That even after her death Ingrid loved her.
Loosing a loved one to suicide is no doubt devastating on so many levels. There are many questions of 'what ifs' and trying to figure out the reasons.  Questions of what could have been different. Through LaCour's novel she assures readers that it's not their fault. Oftentimes, they were what kept their friend going as long as they did. Like Caitlin and Ingrid, there was nothing else they could have done better.
"You might be looking for reasons but there are no reasons. The sun stopped shining for me is all. The whole story is: I'm sad. I'm sad all the time and the sadness is so heavy that I can't get away from it."
Find copies of Hold Still here.
If you or anyone you know is having suicidal thoughts, please reach out to your local suicide hotline or a trusted individual.  
If you or anyone you know needs mental health services, please reach out to your local mental health helplines or trusted professionals  
Image Credits:
Feature Image: Thought Catalog, On Unsplash, Creative Commons